Listed below are the expert reviewer biographies. 
Bruce Burnett, MMedSci, BScHons, MRPharmS, GPhC member with Sp annotation (2036003), PhD Student, Data Science Building, Medical School, Swansea University, Swansea, Swansea, Wales, United Kingdom
My name is Bruce Burnett and I am a final year PhD student at Swansea University. I have a Master of Medical Sciences in Clinical Oncology and a Batchelor of Science degree in Pharmacy with a postgraduate certificate in Supplementary Prescribing.
My current research relates to the prediction of colorectal cancer from routinely collected health and social data using machine learning techniques. Previous I was an oncology pharmacist with over 15 years experience with an interest in head and neck and upper GI cancers. I continue to guest lecture at Coventry University on the topic of biopharmaceuticals in the management of cancer.
 
Carole R Chambers B.Sc.(Pharm) MBA FCSHP FISOPP, FCaPHO, Director of Pharmacy - Cancer Services, Alberta Health Services, Calgary, Alberta, Canada. 
Carole Chambers is the Pharmacy Director of Cancer Services with the Alberta Health Services, with over 75 peer reviewed publications. She currently serves on the provincial advisory group for pCODR and the panCanadian pricing negotiating teams dealing with access issues to new oncology agents including the implementation of oncology biosimilars starting in 2019.  She also joined the Board of the Institute for Safe Medication Practice (ISMP-Canada) .Carole has remained active in ISOPP since completing her term as ISOPP President in 2010 as she sits on the JOPP Editorial Board, served as Research Committee Chair 2016-18, and is a member of the team generating the ISOPP virtual journal club. She holds an ISOPP Fellowship as well as the Helen McKinnon award recognizing her significant contribution to ISOPP and oncology pharmacy practice. In Canada she also holds Fellowship status with both the CSHP and CaPHO. 
Melanie Danilak, BSc. Pharm, ACPR, MEd, Pharmacy Clinical Practice Leader, Alberta Health Services, Edmonton, Alberta, Canada
Melanie is a Clinical Practice Leader and Pharmacy Residency Coordinator with Alberta Health Services. She completed a pharmacy residency with a focus in oncology in 2009 and then began a practice in breast cancer for 7 years.   Melanie's current clinical practice focuses on the management of patients who have developed arthritis as a result of immunotherapy for cancer. She completed a Masters in Health Sciences Education in 2016 and is a clinical adjunct professor with the Faculty of Pharmacy & Pharmaceutical Sciences at the University of Alberta, where she teaches in the PharmD for Practicing Pharmacists program.
Evelyn Handel, PharmD, BCPS, BCOP, Director, Drugs & Biologics Programs, National Comprehensive Cancer Network (NCCN), Philadelphia, PA, USA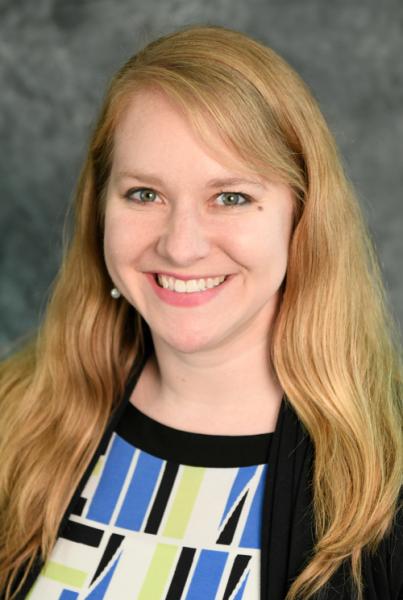 Evelyn Handel is an oncology pharmacist and currently serves as the Director of Drugs & Biologics Programs at the National Comprehensive Cancer Network (NCCN) in Philadelphia, PA. She oversees drug information resources such as the Drugs & Biologics Compendium and the Chemotherapy Order Templates, which increase the safe and effective use of anti-cancer therapies that are recommended in the NCCN Clinical Practice Guidelines in Oncology. Prior to joining NCCN, Evelyn was an Oncology Clinical Specialist at Roswell Park Comprehensive Cancer Center in Buffalo, NY and also previously at the University of Virginia in Charlottesville, VA. 
Evelyn earned Doctor of Pharmacy and Bachelor of Science in Biology degrees from Ohio Northern University. She completed a PGY1 Pharmacy Practice Residency at Oregon Health & Science University followed by a PGY2 Oncology Pharmacy Residency at the H. Lee Moffitt Cancer Center in Tampa, FL. She is an active member of the Hematology/Oncology Pharmacy Association (HOPA) and the International Society of Oncology Pharmacy Practitioners (ISOPP). 
Tom McFarlane, PharmD, Clinical Lecturer, School of Pharmacy, University of Waterloo, Kitchener, Ontario, Canada
Tom McFarlane is Clinical Lecturer and researcher at the University of Waterloo School of Pharmacy in Kitchener, Ontario, where he created, coordinates, and teaches the oncology portion of the curriculum in the Doctor of Pharmacy program. He is also an oncology pharmacist at Odette Cancer Centre and North York General Hospital in Toronto, Ontario.
Rowena N. Schwartz, PharmD, BCOP, FHOPA, Professor of Pharmacy Practice, University of Cincinnati, Cincinnati, OH, USA
Rowena N. Schwartz is an oncology pharmacist and Professor of Pharmacy Practice at the University of Cincinnati College of Pharmacy. She maintains an active clinical practice at the Barrett Cancer Center with the Phase I Clinical Trials team and in ambulatory oncology. Dr. Schwartz has spent much of her career in clinical practice at the University of Pittsburgh and the University of Pittsburgh Cancer Institute.  She was Director of Oncology Pharmacy Services at the Johns Hopkins Hospital and maintained an active clinical practice at the Sidney Kimmel Cancer Center. Dr. Schwartz has taught at schools of pharmacy at the University of Pittsburgh, Duquesne University, University of Maryland, Charleston College of Pharmacy, University of Houston and MIU in Cairo, Egypt.