We acknowledge the Faculty members, Reviewers and Task Force members for their contributions to the OPAB program.
Listed below are the author / presenter and facilitator biographies. 
Aygin Bayraktar-Ekincioglu, Ph.D, Associate Professor, Department of Clinical Pharmacy - Hacettepe University, Ankara, Turkey
Aygin is a clinical pharmacist and currently working as an Associate Professor at the Hacettepe University, Department of Clinical Pharmacy, Ankara/Turkey. She  graduated at the Hacettepe University and obtained her PhD degree from the Strathclyde University, Strathclyde Institute for Biomedical Sciences, Pharmaceutical Care Research Unit, Glasgow-Scotland/UK. She has been a lecturer in the education of undergraduate and postgraduate students in various Universities as well as in continuing professional education programs for pharmacists in hospitals and community. She has experience in the practice and research of clinical pharmacists in patients with chronic diseases and cancer.
Tegan Bilse, BPharm, Oncology Pharmacist, Soweto Comprehensive Care Centre – Chris Hani Baragwanath Academic Hospital, Johannesburg, Gauteng, South Africa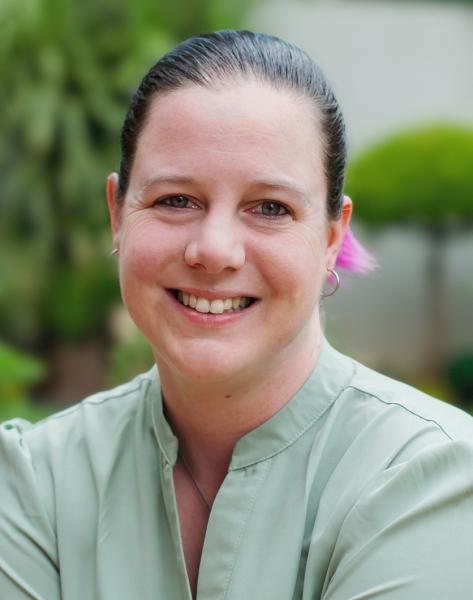 Tegan Bilse has worked as both a hospital and oncology pharmacist since 2012, taking a more active role in oncology since completing Masterclasses in 2016 and 2018. She is currently a committee member of the South Africa Society of Oncology Pharmacists (SASOPh) which is actively pursuing various ways to bring oncology specialty training to African shores, as well as gain specialist recognition from local regulatory bodies.
She is currently engaged in the initiation of the first Comprehensive Care Centre in South Africa under the auspices of the Wits Health Consortium and Bristol Myers Squibb Foundation, while striving to leverage research with tangible impact on bettering patient experience and outcomes.
Joseph Bubalo, PharmD, BCPS, BCOP, Oncology Pharmacotherapy Specialist, OHSU Hospital and Clinics, Portland, OR, USA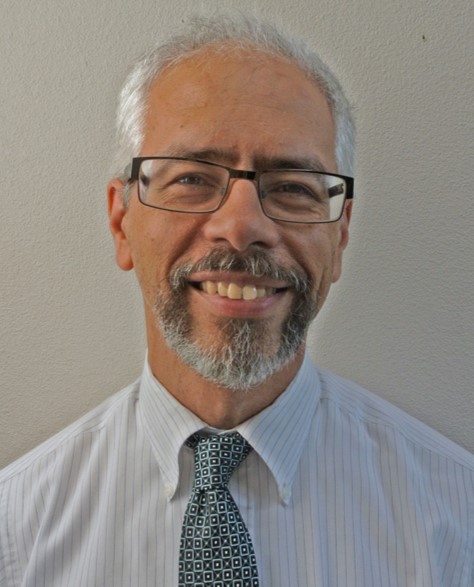 Joseph Bubalo is an oncology pharmacotherapy specialist who has been active in the clinical care of oncology and stem cell transplant and cellular therapy patients for over 25 years. He continues to research ways to decrease the symptoms and financial toxicity associated with antineoplastic and associated therapies.
Alexander Chan, Pharm.D., MPH, FCCP, FISOPP, BCPS, BCOP, APh, Professor of Clinical Pharmacy and Department Chair, Department of Clinical Pharmacy Practice, UC Irvine School of Pharmacy & Pharmaceutical Sciences, Irvine, CA, USA
Alex Chan is currently the Founding Chair and Professor of Clinical Pharmacy at the Department of Clinical Pharmacy Practice, UC Irvine School of Pharmacy & Pharmaceutical Sciences. As a clinician scientist, Alex has published >200 full-length peer-re¬viewed manuscripts in a wide array of journals, and his research program has attracted >$3.5 million USD of competitive funding. His research interests include cancer supportive care and survivorship care. Alex is an elected Fellow of ISOPP and the American College of Clinical Pharmacy, and a board-certified specialist in Pharma-cotherapy and Oncology Pharmacy, as well as an Advanced Practice Pharmacist in California, USA.
Lillian Cortez, GI Cancer Specialist Pharmacist, Department of Pharmacy, Royal Marsden NHS Foundation Trust, London, UK
Lillian is currently working as GI Specialist Pharmacist at The Royal Marsden NHS Hospital, U.K for the past 3.5 years, with 12 year's experience in clinical oncology. Having studied in Goa, India and working as a Production pharmacist at Goa Antibiotics and then Knoll Pharmaceuticals, she moved to the U.K. Lillian worked as a Technician at St Helier's hospital whilst doing the overseas pharmacist exam and obtaining her U.K qualifications.
Islam Elkonaissi, MPharm, Lead Pharmacist, Cambridge University Hospitals, London, UK
Islam Elkonaissi is the Lead Pharmacist for cancer services at Cambridge University Hospitals. He is a member of the British Oncology Pharmacy Association (BOPA) Executive Committee and a Director of the UK Clinical Pharmacy Association (UKCPA). Islam leads the UKCPA Membership Committee and the BOPA Advocacy Committee, engaging with other healthcare professionals and building influence within the clinical pharmacy world and beyond.
Islam has a particular specialist interest in thoracic malignancies having developed a scope of prescribing practice in this field. Speaking at major conferences in the UK and beyond, Islam is a recognised speaker in holistic cancer management approaches with a focus on cardiac and diabetes care. 
Emma Foreman, Consultant Pharmacist, The Royal Marsden NHS Foundation Trust, Brighton, UK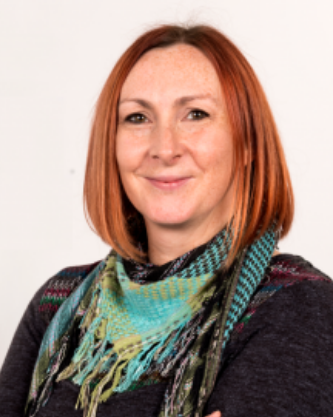 Emma has been a hospital pharmacist for over 20 years, working in a variety of different hospitals from small district generals to large teaching hospitals – including a tiny mission hospital in Ghana! She specialised in oncology in 2001 taking on both technical and clinical roles, qualifying as an independent prescriber in 2010 and completing an MSc in clinical oncology at Birmingham University in 2011. She is a visiting lecturer at University of Brighton and University of Sussex.
As a Consultant Pharmacist, Emma works with a multidisciplinary team to innovate and implement chemotherapy service improvements as well as working with the pharmacy team to promote the role of pharmacists as advanced practitioners and develop a pharmacist- led research portfolio. Her specialist clinical area is renal cancer, and she works with the clinical team at the Royal Marsden to ensure that renal cancer patients get the most out of their medicines. She is currently on the executive committee of the British Oncology Pharmacy Association (BOPA) and Chairs a Biosimilars Taskforce for the International Society for Oncology Pharmacy Practitioners (ISOPP).
 
Lisa M. Holle, PharmD, BCOP, FHOPA, FISOPP, Associate Clinical Professor, Department of Pharmacy Practice, UConn School of Pharmacy, Storrs, CT, USA
Dr. Holle completed her Bachelor of Science in Pharmacy and post-baccalaureate Doctor of Pharmacy from the University of Wisconsin–Madison. She completed a specialized oncology residency at UT M.D. Anderson Cancer Center, and is a board-certified oncology pharmacist. Dr. Holle is an Associate Clinical Professor at the UConn School of Pharmacy and practices at UConn Health Carole and Ray Neag Comprehensive Cancer Center, where she works in a team-based gastrointestinal and genitourinary cancer ambulatory care clinic. Dr. Holle is a Past President of HOPA and a past Secretariat member and Treasurer of the International Society of Oncology Pharmacy Practitioners (ISOPP).
Judith A. Smith, B.S., Pharm.D., BCOP, CPHQ, FCCP, FHOPA, FISOPP, Professor & Director of Women's Health Integrative Medicine Research Program, UTHealth McGovern Medical School, Houston, TX, USA
Dr. Judith A. Smith is a Professor and Director of the WHIM Research Program in the Department of Obstetrics, Gynecology and Reproductive Sciences at UTHealth McGovern Medical School and an oncology clinical pharmacy specialist at the UTHealth-Memorial Hermann Cancer Center.  She received a Bachelor of Science in Pharmacy and Doctor of Pharmacy from Union University Albany College of Pharmacy.  She completed residency in Pharmacy Practice and Oncology Pharmacy.
Kellie Jones Weddle, PharmD, BCOP, FCCP, FHOPA, Clinical Professor of Pharmacy Practice, Purdue University College of Pharmacy, West Lafayette, IN, USA
Kellie Jones Weddle, PharmD, BCOP, FCCP, FHOPA is Clinical Professor of Pharmacy Practice, at the Purdue University College of Pharmacy.  She received her B.S. (Pharmacy) and PharmD from the University of Kentucky and completed Pharmacy Practice and Oncology Specialty residencies at the University of Kentucky.  She has worked at The University of Texas M. D. Anderson Cancer Center in Houston, Texas in breast and gynecologic oncology clinics and then joined the faculty at Purdue University.   She currently holds a co-funded faculty position with a clinical practice at Eskenazi Health Hospital in Indianapolis in the outpatient GI/GU and breast cancer clinics.