An ISOPP webinar on Global Oncology Pharmacy Response to COVID-19 Pandemic
Wednesday, May 13, 2020 at 06:00 PDT (Click here to find your local time)
Recording
Please click the image below to see the recording. 
Description
Global oncology pharmacy response to COVID-19 pandemic: Medication access and safety
Response, action, and adaptation of the way health services are delivered will impact our ability to provide optimized and continuity of care whilst acting within resource constraints imposed by COVID-19. Care for patients with cancer is particularly important given increased infection rates and worse outcomes from COVID-19 in this patient population, as well as potential adverse outcomes if treatment pathways need to be compromised. 
Being the leading global organization in oncology pharmacy practice, the International Society of Oncology Pharmacy Practitioners (ISOPP), with input from national and regional oncology pharmacy practice groups (42 practice leaders from 28 countries/regions of all continents), provide a global perspective (including both developed and developing nations) on how COVID-19 has impacted access to and delivery of cancer therapies. Specifically, we highlight challenges related to safe handling of hazardous drugs and maintaining high quality medication safety standards that have impacted various stakeholders, and detail a pathway forward through collaborative research efforts.
Presenters
The Webinar presenters are:
Presenter Biographies
Marliese Alexander is the Pharmacy Research Manager at Peter MacCallum Cancer Centre in Melbourne Australia. She is a clinical hospital pharmacist with an active research programme focused on cancer-associated thromboembolism, lung cancer treatments and outcomes, and pharmacy practice research.
Alex Chan is a Professor and Chair of the Department of Clinical Pharmacy Practice at University of California, Irvine, United States. A board-certified specialist in Pharmacotherapy and Oncology Pharmacy, Alex has published over 190 full-length peer-reviewed manuscripts in a wide array of cancer supportive care and survivorship topics, including chemotherapy-induced nausea and vomiting, myelosuppression, cognitive impairment, dermatological toxicities and cancer-related fatigue. Alex is an elected Fellow of the American College of Clinical Pharmacy and the International Society of Oncology Pharmacy Practitioners (ISOPP). He is currently serving as the Past-President for ISOPP as well as a Board Member for MASCC.
Jennifer Jupp graduated from the University of Alberta in 2000, obtaining her Board Certification in Oncology in 2007.  Jennifer began her clinical practice with the inpatient hematology and blood and marrow transplant (BMT) team at the Foothills Medical Centre in 2000, transitioning to her current position as Pharmacy Clinical Practice Leader in 2011.  Since then, she practices with the Pediatric BMT team at the Alberta Children's Hospital in Calgary, AB, Canada.  
Jennifer enjoys teaching and precepts a BMT practice-based research rotation for pharmacy learners.  In addition, she provides BMT lectures at the University of Alberta, Faculty of Pharmacy and Pharmaceutical Sciences.  Jennifer was the Canadian Association of Pharmacy in Oncology (CAPhO) President from 2012-2013 and continues to work on various committees with CAPhO and other pediatric oncology and BMT professional associations.  She has a keen interest in research and currently Chairs the Research Committee for the International Society of Oncology Pharmacy Practitioners and sits on the Alberta Health Services Provincial Pharmacy Research Development Committee and the Research Committee for the Canadian Society of Hospital Pharmacists – Alberta Branch.  Jennifer is strongly committed to advancing the practice of clinical pharmacists within the multidisciplinary team and enjoys participating in practice-based research.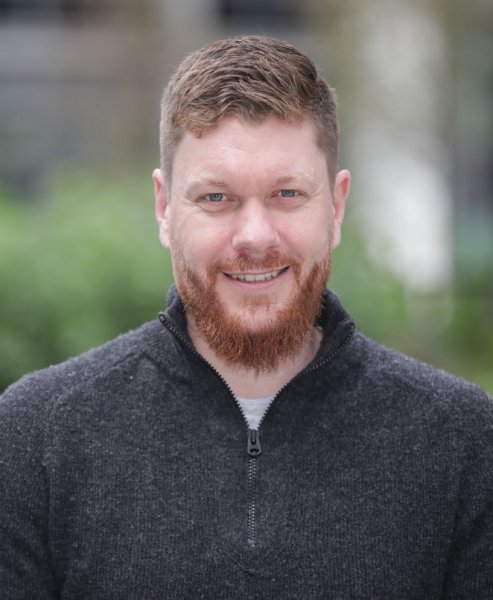 Shaun O'Connor is a Cancer Services pharmacist at St Vincent's Health in Melbourne, Australia. He is the President of ISOPP and the ISOPP Standards co-chair. He was on the Organizing Committee for the ISOPP International Symposium in 2012 as well as the ISOPP Regional Symposia in 2011, 2013, 2015, 2017 and 2019, which were all held in Melbourne. He was the project officer for the VicTAG Chemotherapy Audit Toolkit and is a member of the SHPA Oncology and Haematology Leadership Committee.
Terms of Use
Please read ISOPP's Terms of Use.