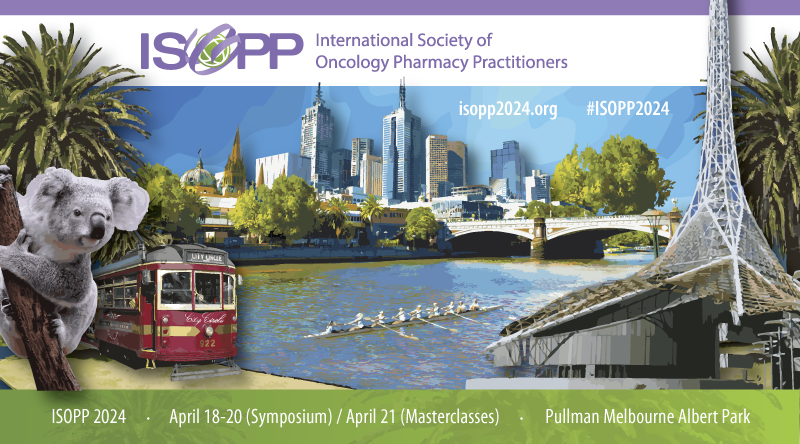 Come to Melbourne, Australia in 2024 for the XXIII International Symposium on Oncology Pharmacy Practice (ISOPP 2024), April 18 - 20, and ISOPP's one day Masterclass, April 21. The Symposium takes place at the Pullman Melbourne Albert Park located in the heart of Melbourne, with beautiful views of the skyline.
Get ready for a hearty Aussie welcome!
Click on the following links to learn more:
Resources
At this time, there are no resources. Check back soon!