Presenter information will be added as presenters are confirmed. Please check this page regularly for updated information.
Marliese Alexander, Deputy Director of Pharmacy, Peter MacCallum Cancer Centre and Clinical Research Fellow, University of Melbourne, Melbourne, Australia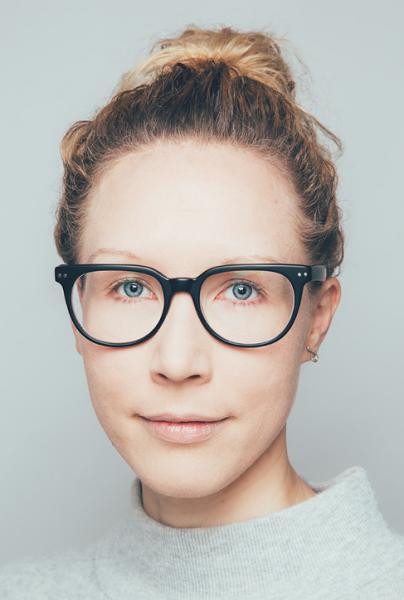 Dr Alexander, B.Pharm(hons), MPH, Phd, Cert Data Sci., is Deputy Director of Pharmacy (Quality and Research) at Peter MacCallum Cancer Centre and Clinical Research Fellow in the Sir Peter MacCallum Department of Oncology at the University of Melbourne. She holds a Bachelor of Pharmacy (hons), Master of Public Health (research major), PhD (cancer associated thrombosis / real-world outcomes thoracic malignancies) and Certificate in Data Science. She is current board member of the International Society of Oncology Pharmacy Practitioners and recent former member of the Scientific Advisory Committee of the Society of Hospital Pharmacists of Australia (SHPA) National Translational Research Collaborative 2018-19. Her current research efforts focus on real-world data and personalised (biomarker- / pharmacogenomic-guided) therapeutics for the treatment and supportive care of cancer.
Maria Anwar, Clinical Practice Leader, Alberta Health Services, Calgary, Canada
I am passionate about supporting learners, pharmacists and other healthcare leaders as they tap into their unique mix of strengths and enact positive change in the world. As a clinical practice leader, cardio-oncology pharmacist and coach I have the privilege of serving patients & pharmacists, advancing clinical practice, collaborating with others on projects and conducting research. I love spending time in nature, exploring different countries, deep & meaningful conversations over good food and learning! When I am not working or playing, I enjoy volunteering as a mentor with both the Women in Leadership program and the Royal Roads University MBA program as well as sharing leadership content online on behalf of the CAPhO social media team. You can find me online at LinkedIn, Twitter and Research Gate. Let's connect!
Brooke Bernhardt, Assistant Professor, Baylor College of Medicine and Director of Pharmacy Global HOPE, Houston, USA
Brooke Bernhardt, PharmD, MS, BCOP, BCPPS is an Assistant Professor in the Department of Pediatrics, Section of Pediatric Hematology/Oncology at Baylor College of Medicine in Houston, Texas and the Director of Pharmacy for Global HOPE (Hematology/Oncology Pediatric Excellence). Her research interests include improving pharmacy practice globally with a focus in Sub-Saharan Africa, ethical and practical strategies for managing and mitigating medication shortages, health disparities in pediatric oncology, and the role of pharmacogenomics in pediatric oncology. She has a particular interest in antimetabolite disposition and the impact of host-related factors on toxicity and clinical outcomes.
Nikki Blosser, Clinical Pharmacist, Tom Baker Cancer Centre, Calgary, Canada
Nikki graduated from Memorial University School of Pharmacy in 2010 and then moved to Calgary to complete an Accredited Canadian Residency Program with a focus in oncology through the Canadian Society of Hospital Pharmacists. Since that time she has been working as a clinical pharmacist in the blood and marrow transplant program at the Tom Baker Cancer Centre and served as the interim clinical research pharmacist in the hematology, oncology and transplant clinic at Alberta Children's Hospital. She has an interest in survivorship and participates in research projects through the bone marrow transplant long term follow-up clinic.
Pinkie Chambers, University College London Hospitals NHS Foundation, London, United Kingdom
Pinkie is a clinical academic at University College London (UCL) and University College NHS Foundation Trust.   Her research activities are all around improving the delivery of systemic anticancer treatments and has experience of using large datasets and prognostic modelling techniques. She has held various roles within cancer including developing new clinic pharmacy services at UCLH and Lead Pharmacist for London Cancer. She the current co-chair of the UK Chemotherapy board , joint audit, and research lead for BOPA and chair of The Chemotherapy Expert Reference group at the NCL cancer alliance as well as a member of the Heath Foundation Q Community.
Garbiñe Lizeaga, Hospital Universitario Donostia, San Sebastián, Spain
Garbiñe Lizeaga is a clinical pharmacist at Hospital Universitario Donostia, San Sebastián, Spain.  After graduating in Pharmacy  in 1995 at the Universidad de Navarra, she attained first  Hospital pharmacy especialitazion and then her Board certification in Oncology pharmacy (BCOP) in 2003. Since then she has been responsible for cancer care at the Pharmacy Service oh HU Donostia.  She has been President of the Basque Society oh Hospital Pharmacy and currently is one of the Delegates from Spain at ESOP. She is also a very active member of both Oncology (GEDEFO) and Clinical trials groups within SEFH (Spanish Society of Hospital Pharmacy).  She is a member of the faculty  for immunotherapy in cancer at the Universidad Internacional Menendez Pelayo and scientific director for the "Master de Hemato-Oncología para Farmacia Hospitalaria" de la Universidad de Alcala de Henares. She is also a rewier for "Farmacia Hospitalaria" journal  and member of SEHOP (Sociedad Española de oncología y hematología pediátrica).
Chandra Maraj, Oxford Radcliffe Hospitals NHS Trust, Oxford, UK

Initially attended Kingsway Princeton College in London to train as a pharmacy Technician. Worked in psychiatry and general hospital, unable to get promotion so obtained a degree in Food Science and studied amongst other things Cancer genes and nutrition.
Later applied for a post as a Cancer Pharmacy Technician in Oxford. Have worked there for 11 years, been promoted 3 times.  Now operationally manage a team of 20 bright & enthusiastic technicians.
 
Rajinder Nijjar, Clinical Lead Pharmacist - Oncology, Barts Health NHS Trust, London, UK 
Raj has specialised in Cancer for over 20 years. 
Currently she has a 50:50 split role with Barts Health NHS Trust and NHS England.
"My role at the Trust encompasses all the governance aspects involved in the introduction of new cancer related treatments including implementing any National Policy on cancer drugs. 
I am the lead Intrathecal Chemotherapy Trainer and also a Non-Medical Prescriber actively reviewing and prescribing for GI Oncology patients.
I was the Head of Chemotherapy for over ten years, taking the Trust though multiple successful chemotherapy Peer Reviews.
Away from work I run marathons and a proud six star finisher!"
 
Alison Palumbo, Clinical Oncology Pharmacist, Oregon Health and Science University (OHSU), Portland, USA
Alison Palumbo is a Clinical Oncology Pharmacist at Oregon Health and Science University (OHSU) in Portland, Oregon, USA.  She completed her Doctor of Pharmacy and Master in Public Health degrees at the University of Kentucky.  She completed her PGY1 Pharmacy Practice Residency at the University of Michigan Medicine and PGY2 Oncology Pharmacy Residency at the University of Washington Medicine.  She has been practicing at OHSU for 7 years and her primary area of practice is solid tumors.  Her special interests include breast cancer, supportive care and global health.  She also enjoys traveling, hanging out with her dog, Ghost, and Crossfit.
Calum Polwart, Specialist Pharmacist - Oncology, South Tees Hospitals NHS Foundation Trust, Durham, UK 
Calum Polwart is the Specialist Pharmacist Oncology at South Tees NHS Foundation Trust & Cancer Commissioning Pharmacist at NHSE/I (North East region).
He has worked in oncology pharmacy for over 20 years, and currently runs a number of chemotherapy prescribing clinics across 5 hospitals in the North East of England.  He is a self-proclaimed geek with a keen interest in data and evidence based practice.  He is well known for having an opinion on most things and couldn't help but get involved in the development of national guidance on vaccines with SACT.
 
Nisha Shaunak, Lead Pharmacist - Oncology, Guy's & St Thomas' NHS Foundation Trust, London, UK
Nisha is the Lead Pharmacist for Cancer Services at Guy's & St Thomas NHS Foundation Trust & Cancer Commissioning Pharmacist at NHSE/I (London Region).
I have worked in oncology for over 20 years, both in the NHS & private sector. Over the years, I have set up and worked in non-medical prescribing chemotherapy clinics for breast cancer patients. 
In my current role, I oversee the governance and strategic delivery of all systemic anti-cancer therapy services at the Trust and am a wider member of the pharmacy executive team. 
More recently, I have been supporting the implementation of the covid-19 vaccination rollout with the pharmacy team at the Trust. 
Following various discussions, I have worked with my multi-disciplinary panel colleagues to develop a national FAQ document endorsed by the UK Chemotherapy Board to provide consistent clinician advice for SACT patients receiving the covid-19 vaccination. 
This document has evolved and been updated as more data and guidance has been made available.
I have a special interest in Genomics and Advanced Therapy Medicinal Products (ATMPs) and am involved with regional & national working groups to develop and shape this for the future.
 
Elaine Vickers, Cancer Education Specialist and Writer, Science Communicated Ltd, Manchester, UK
Dr Vickers has worked as a cancer educator and writer for over fifteen years. 
Her book, "A Beginner's Guide to Targeted Cancer Treatments" was highly commended at the British Medical Association medical book awards in 2019. She is also the author and presenter of "Demystifying targeted cancer treatments", a free, online course hosted on Futurelearn.com. Elaine is a regular presenter at cancer conferences in the UK and Europe.
Elaine has a degree in Medical Science and a PhD in Molecular Biology. Her goal is to unravel the complexities of cancer biology and new cancer treatments and to make these topics interesting and accessible to non-scientists.
 
Joan Vinent Genestar, Lead of the Pediatric Cancer Pharmacy Unit, Sant Joan de Déu Hospital, Barcelona, Spain
Joan Vinent is a consultant paediatric cancer pharmacist with over 15 year of experience delivering patient focus pharmaceutical care in pediatric oncology, stem cell transplantation and the past 5 years CAR-T cell therapy. He works in a multidisciplinary team to innovate and implement pharmacy cancer services and with the Pharmacy team to develop of promote the role of pharmacists as advance practitioners.  He is board certified specialist in Oncology Pharmacy (BCOP) and Pediatric Pharmacy (BCPPS). His research interests include precision medicine and pharmacokinetics of anticancer medicines and supportive care therapies. He has participated in several CAR-T cell industry and academic sponsored clinical trials. He is author of numerous peer-review publications on topics related to pediatric oncology and stem cell transplantation and has presented at many international conferences. 
Joan Vinent is also assistant professor at the University of Barcelona, School of Pharmacy and co-Director of the Diploma of CAR-T for Hospital Pharmacists and Hematologists of the University of Valencia, School of Medicine.  He is external advisor for pediatric oncology of the Spanish Medicines Agency and member of the working group to stablish the criteria of hospitals that want to administer CAR-T cell therapy of the Spanish National Health System. He is a committee member of the Oncology Pharmacist Spanish group and an active member of the European Bone Marrow Society and the American Society of Bone Marrow Transplantation.