Welcome Message from the Symposium Chair
On behalf of ISOPP and BOPA I would like to extend a very warm welcome to everyone to join us at the 2019 ISOPP Symposium taking place in London in October 2019.
It is my ambition to make our 2019 Symposium the largest gathering of oncology pharmacists and pharmacy staff the world has ever seen. In 2019 we will be close to the start of a new decade, and this presents us with a great opportunity to look backwards over the developments in cancer medicine over the past 10 years, but also to look forward to the next 10 years as we really start to embrace new treatments such as CAR T and truly personalised medicine.
I want our posters and abstracts to really demonstrate the depth and quality of practice research being undertaken by pharmacy teams across the world. I would encourage you to start thinking now about what you would like to present and to start planning your posters now.
London is a vibrant and exciting city and we very much hope that while with us in London you will see much of what this fabulous city has to offer.
I can't wait to welcome you to the UK and to London – and look forward to making our Symposium the biggest and best ever.
If you have any ideas about what you would like to see on the Symposium programme please do not hesitate to contact me.
Looking forward to seeing you in London.
Rob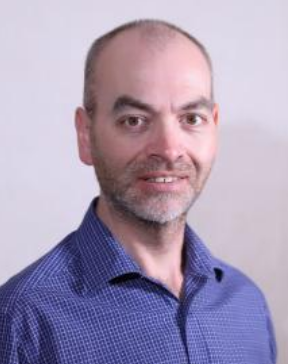 The Christie NHS Foundation Trust