Speaker information will be added as speakers are confirmed. Please check this page regularly for updated information. Click on the letter below to navigate by speaker's last name.    
Shirin Abadi, Pharmacy Clinical & Education Coordinator, BC Cancer and Clinical Professor, UBC, Vancouver, BC, Canada
Dr. Shirin Abadi oversees clinical and educational pharmacy services at BC Cancer in Vancouver, and teaches as a Clinical Professor at the University of British Columbia (UBC).  Shirin obtained her B.Sc.(Pharm.) degree from UBC, accredited Hospital Pharmacy Residency Certificate from Lions Gate Hospital, Pharm.D. degree from University of Toronto, Pharmacy Leadership Academy Diploma from Center for Health-System Pharmacy Leadership, and Executive MBA degree from Simon Fraser University in Vancouver, Canada.  Shirin is a registered pharmacist with the College of Pharmacists of British Columbia and a Fellow of the Canadian Society of Hospital Pharmacists (CSHP).  She is also a Board Director with CSHP, an Executive Council Member of the Canadian College of Health Leaders, and the Vice Chair of Nurse Practitioners Panel at British Columbia's College of Nursing Professionals.  To date, Shirin has given more than 100 local, national and international presentations on a variety of clinical, leadership and research-related topics, and has more than 40 academic publications and posters to her credit.  She is a key contributor to oncology practice and supportive care protocols and is passionate about the provision of exemplary patient care with the ultimate goal of improving patient health outcomes and safety, and reducing healthcare costs.    
Kate Absolom, University Academic Fellow, University of Leeds, Leeds, United Kingdom
Kate Absolom is a University Academic Fellow working with the Patient Centred Outcomes Research (PCOR) and Division of Health Services Research teams at the University of Leeds. She has experience of delivering a range of research projects exploring the quality of life implications of cancer. Most recently Kate has worked on projects investigating how routine quality of life assessments/patient reported outcome measures (PROMs) can be effectively incorporated into oncology practice and used to support patient monitoring and management.
Aygin Bayraktar-Ekincioglu, Associate Professor, Hacettepe University, Faculty of Pharmacy, Ankara, Turkey
Dr. Ekincioglu was a pharmacist graduate from the Hacettepe University and earned a PhD  in Clinical Pharmacy from the Strathclyde University-Glasgow in 2003. She has worked as an advisor in the Turkish Ministry of Health Drug and Medical Device Agency in the Committees of Drug Licensing and Rational Drug Use, also in committees of the Rational Drug Use and Evaluation of Drug Use at the Hacettepe University Hospitals. She was a member of the Clinical Trials Ethics Committee for two years. She is currently involved in undergraduate and postgraduate education & internship programs and research at the Hacettepe University, Faculty of Pharmacy, Department of Clinical Pharmacy. She is also a Board Member of the TUKED (The Society of Turkish Hospital and Institutional Pharmacists) and member of the ISOPP. Her main research interests are implementation of clinical pharmacy/pharmaceutical care in oncology, chronic pain management and rheumatology.
Bruce Burnett, PhD Student, Swansea University, Swansea, Wales, United Kingdom
Bruce Burnett has recently started his PhD at Swansea University Medical School, with the topic, identification of prognostic factors for colon cancer recurrence from electronic health records using natural language processing. He moved there from his position as a Senior Lecturer in Pharmacy Practice at the University of Central Lancashire, where he was the Course Leader for the MSc in Advanced Pharmacy Practice and Independent Prescribing Certificate. Prior to this, he was a teacher practitioner in clinical pharmacy at the University of Wolverhampton, which included a 'practice day' once a week at the Manor Hospital in Walsall. He began as a community pharmacist in 1989, and moved to hospital practice at the Royal Victoria Infirmary in Newcastle in 1992.  His interest in oncology led to him completing an MMedSci in Clinical Oncology at Birmingham in 1998, and he has worked in a number of hospitals as Senior Oncology Pharmacist since then—Preston, Shrewsbury and most recently Glan Clwyd. His last hospital pharmacy post was as a consultant pharmacist. He is a member of British Oncology Pharmacy Association (BOPA) , International Society of Oncology Pharmacy Practitioners (ISOPP), European Society of Oncology Pharmacy (ESOP) , and until recently on the BOPA Audit and Research Committee.
Alexandre Chan, Deputy Head (Clinical) and Associate Professor, National University of Singapore and Duke-NUS Medical School, Singapore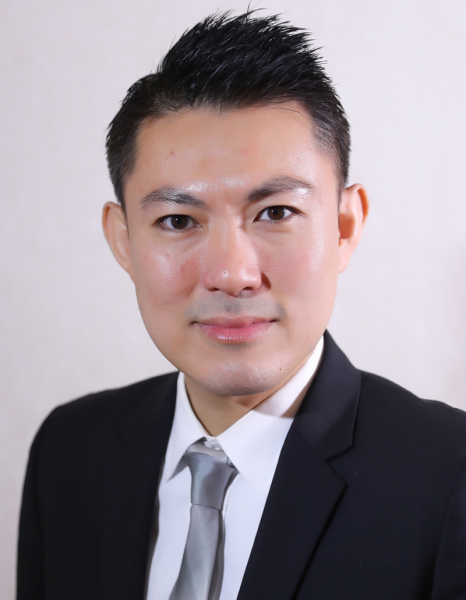 Alex Chan is a Deputy Head (Clinical) and a tenured Associate Professor at the Department of Pharmacy, Faculty of Science, National University of Singapore (NUS) and Duke-NUS Medical School, Singapore. He is also co-appointed as a Specialist Pharmacist at National Cancer Centre Singapore, and he serves as the program director for the national PGY-2 Hematology/Oncology residency program. A board-certified specialist in Pharmacotherapy and Oncology Pharmacy, Alex has authored several textbook chapters for Pharmacotherapy: A Pathophysiologic Approach and Ambulatory Care Self-Assessment Program (ACSAP). As a clinician scientist, Alex has published over 170 full-length peer-reviewed manuscripts in a wide array of cancer supportive care and survivorship topics. He provides research supervision to PharmD students, PhD students and fellows, and his research program has attracted over USD $3.5 million of competitive funding support from numerous agencies and pharmaceutical companies. Alex is an elected Fellow of American College of Clinical Pharmacy (ACCP) and ISOPP, and he is currently serving as the President for International Society of Oncology Pharmacy Practitioners (ISOPP). He was also a recipient of the Steven M. Grunberg Memorial Award from Multinational Association of Supportive Care in Cancer (MASCC) in 2015. 
Pinkie Chambers, University College London Hospitals NHS Foundation, London, United Kingdom
Pinkie is currently undertaking a PhD at University College London funded through the NIHR academy. Her research aims to determine the optimal blood testing validity periods for chemotherapy patients using risk modelling techniques. Her substantive role at UCLH is Lead Pharmacist for Applied Health research, a role that focuses on translational type 2 research. She has held various roles within cancer including developing new clinic pharmacy services at UCLH and Lead Pharmacist for London Cancer. She is a member of the UK Chemotherapy board as a BOPA representative, Joint Chair of The Chemotherapy Expert Reference group in London Cancer and a member of the Heath Foundation Q Community. 
Carole Chambers, Director, Cancer Services, AHS Pharmacy, Calgary, Alberta, Canada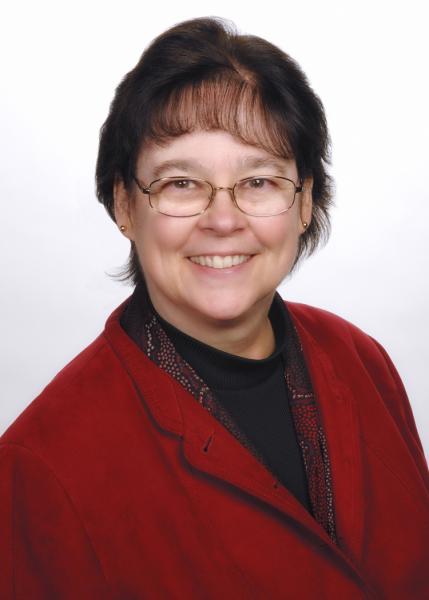 Carole R Chambers is the Pharmacy Director of Cancer Services with the Alberta Health Services, with over 50 peer reviewed publications. She currently serves on the provincial advisory group for pCODR and the panCanadian pricing negotiating teams dealing with access issues to new oncology agents. She also joined the Board of the Institute for Safe Medication Practice (ISMP-Canada) .Carole has remained active in ISOPP since completing her term as ISOPP President in 2010 as she sits on the JOPP Editorial Board, served as Research Committee Chair 2016-18, and is a member of the team generating the ISOPP virtual journal club. She holds an ISOPP Fellowship as well as the Helen McKinnon award recognizing her significant contribution to ISOPP and oncology pharmacy practice. 
Sonia Chand, Service Lead for Medicines Management, Walsall Hospitals NHS Trust, Walsall, United Kingdom
Sonia Chand has a wealth of experience in hospital pharmacy and academia. Her current roles involve being the service lead for medicines management at an ambulance service and an acute trust. Alongside this Sonia has worked extensively in palliative care. She is currently in the completion phase of her PhD.
Dharmisha Chauhan, Skin and Melanoma Pharmacist, Royal Marsden NHS Foundation Trust, London, United Kingdom
Dharmisha Chauhan is the Sarcoma, Skin and Melanoma Pharmacist at the Royal Marsden NHS Foundation Trust with 8 years of oncology experience. Local and national collaborations in: immunotherapy toxicity management, development of new services including gene therapy, management of rare cancers, and its access to novel treatment options.  A prescriber in melanoma for both adjuvant and metastatic patients and an advocate of creating combined pharmacist and nurse led clinics.    
Andrew Davies, Director of Hospital Pharmacy, NHS Improvement, London, United Kingdom
Andrew Davies is Director of Hospital Pharmacy, NHS Improvement.
Having worked for 17 years as a hospital chief pharmacist Andrew became involved in the Lord Carter productivity programme at NHS Improvement in October 2015, becoming the professional lead for hospital pharmacy and medicines optimisation in January 2017 and director of hospital pharmacy in October 2018. 
Andrew currently leads the pharmacy and medicines optimisation team in the NHS's Improvement Directorate and works across the NHS system as a member of the Medicines Value Programme board, and inputting to digital workstreams with NHS Digital. He also recently developed a national report on data driven care on the importance of clinical informatics. He commissioned the ongoing Aseptic Review across England is a leading member of the English Pharmacy Aseptic Services Transformation Board, Chaired by Lord Carter of Coles, which is developing the future strategic direction for these services in England. Andrew can often be seen on Twitter (@HospChiefPharm) and is an advocate of sharing data, information and great ideas.
Louisa Davies, Specialist Cancer Pharmacists, University College Hospital, London, United Kingdom
Louisa Davies graduated from the University of Manchester in 2005. She has 12 years experience in cancer services and is currently a Specialist Cancer Pharmacists at University College Hospital in London.
Louisa is passionate about service improvement and the safeguarding of patients against exploitation. In 2017, she was awarded a Winston Churchill Award and carried out a clinical fellowship at Memorial Sloane Kettering Hospital in New York looking at the use of integrative medicine in the cancer patient.
Carlo DeAngelis, Oncology Pharmacy Clinician Scientist, Odette Cancer Centre, Toronto, Canada
Carlo earned his Bachelor of Science in Pharmacy from the University of Toronto in 1981 and completed a Hospital Pharmacy Residency at Sunnybrook Health Sciences Centre in 1982. He graduated with a Doctor of Pharmacy from the State University of New York at Buffalo in 1984.  From 1985 to 2011, Carlo was the Clinical Pharmacy Coordinator for Oncology at Sunnybrook Odette Cancer Centre and is currently the Oncology Pharmacy Clinician Scientist at the Odette.
He is an Assistant Professor at the Leslie Dan Faculty of Pharmacy, University of Toronto where he co-coordinates the third year Oncology Therapeutics Course.  Carlo has given numerous presentations at local, national and international meetings on various oncology related topics.
Elisabeth de Vries, Professor of Medical Oncology, University Medical Center Groningen, Groningen, the Netherlands
Prof. dr. E.G. Elisabeth de Vries, MD, PhD is Professor of Medical Oncology at the University Medical Center Groningen, Groningen, the Netherlands. She is involved in patient care, teaching, and research. She actively promoted the view that a multidisciplinary approach with close interactions between the laboratory and clinic is crucial for improving prospects for cancer patients. Her focus is on interdisciplinary, translational research, aiming for personalized medicine. Her research lines are aimed at increasing the sensitivity of tumors to anticancer drugs, and she uses imaging techniques to support this.Apart from laboratory studies, she performs and coordinates clinical trials. She has received numerous grants. She is currently co-chair of the RECIST committee on behalf of the EORTC and she is chair of the ESMO Magnitude of Clinical Benefit working group and the ESMO Cancer Medicines working group. In 2002, she was appointed as a member of the Royal Academy of Arts and Sciences (KNAW). She received the European Society of Medical Oncology (ESMO) award in 2009. She was awarded a Royal Netherlands Academy of Sciences professorship in 2011.
Helen Flint, Consultant Pharmacist, Clatterbridge Cancer Centre, Berkinhead, United Kingdom
Helen is currently Consultant Pharmacist at Clatterbridge Cancer Centre, working as part of the breast and colorectal cancer teams, reviewing patients on treatment and prescribing a high volume of all treatment given at Clatterbridge. Previous roles have included principal pharmacist at Clatterbridge and North Wales Cancer Centre, and lead for non-medical prescribing at the Christie Hospital in Manchester.
Helen was previously chair of BOPA, and has also served as treasurer of the group.
Fiona Flowers, Specialist Advisor, Macmillan Cancer Support, London, United Kingdom
Fiona Flowers is Macmillan Cancer Support's Specialist Advisor for Community Settings. Her role is to develop and understand how we best support people living with cancer in the community (taking a whole place based approach) and improve Macmillan's impact within this area. Her role involves developing the organisation and learning from the external environment to build our service offer outside the medical sector. 
Fiona has been with Macmillan for just over six years, focusing on social care, local government and the integration agenda throughout this time. Her previous roles includes Social Care Lead and interim Commissioning Support Programme Lead, working strategically with local authorities and other system leaders to develop integrated models of care that are tailored to local needs and utilise community assets, striving to embed coproduction.Fiona was previously working across social care and clinical psychology with children with cancer and their families. With a background in mental health she has also worked with offenders experiencing mental health issues and worked in HR with employee wellbeing.
Martin Forster, Associate Professor, University College London (UCL) and Consultant Medical Oncologist at University College London Hospitals NHS Foundation Trust, London, United Kingdom
Dr Forster is an Associate Professor at University College London (UCL) and Consultant Medical Oncologist at University College London Hospitals NHS Foundation Trust. He specialises in Thoracic and Head and Neck Cancers and has a particular interest in drug development, running a broad portfolio of studies from first-in-human to registration Phase III trials. He is Joint Lead for the Clinical Trials Theme of the Cancer Research UK Lung Cancer Centre of Excellence and runs a research-based practice, being Principal Investigator or Chief Investigator for over 50 early and late-phase clinical trials since his appointment to UCL in 2009. These include involvement in >10 trials involving immune checkpoint inhibitors, either as single agent or in combination and he has developed a number of academic immunotherapy studies.  He collaborates broadly with national and international groups involved in translational research and is the co-Lead for the National Institute for Health Research-Experimental Cancer Medicine Centre Lung Health Informatics Collaborative programme.  In addition he is the UCH Clinical Lead for Chemotherapy Services and co-lead for the London Cancer Chemotherapy Expert Reference Group.
Mary Gunther, Clinical Practice Leader and Clinical Pharmacy Practice in Pediatric Critical Care, Stollery Children's Hospital, Edmonton, Alberta Canada
Mary Gunther graduated from the University of Alberta Faculty of Pharmacy and Pharmaceutical Sciences in Edmonton, Alberta, Canada in 2009.  She completed an Accredited Canadian Pharmacy Residency (ACPR) with Alberta Health Services in 2010, and has practiced in infectious diseases and both adult and pediatric critical care at the University of Alberta Hospital. She currently works as a Clinical Practice Leader in Edmonton and maintains a clinical pharmacy practice in Pediatric Critical Care at the Stollery Children's Hospital.  She has been instrumental in establishing pediatric dose banding within Alberta Health Services, and is excited about the workflow and safety benefits to come as it is implemented broadly across Alberta.
Jatinder Harchowal, Chief Pharmacist and Clinical Director, Royal Marsden Hospital, London, UK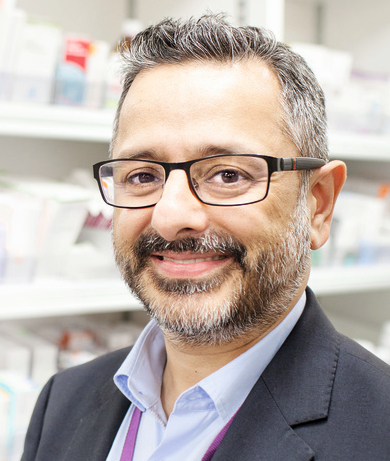 Jatinder has been a hospital pharmacist for over 25 years. He is currently Chief Pharmacist and a Clinical Director in the Royal Marsden Hospital (RMH), a world leading cancer hospital, leading a team of 180 staff to ensure patients receive the most up to date medicines in the safest way. Jatinder is also the medicines lead for the RM Partners West London Cancer Alliance - a programme designed to test new and innovative pathways to improve the earlier diagnosis of patients with cancer. He is currently the Chair of the Royal Pharmaceutical Society's Hospital Expert Advisory Group and the London Chief Pharmacists Group.
Jatinder has been a Chief Pharmacist for over 15 years in various hospitals including Brighton and Ealing. Jatinder has previously worked in a number of different pharmacist roles in various hospitals across London, including Barts, King's College and Charing Cross Hospitals.  He qualified in 1991 with a Bachelor in Pharmacy Degree and became a member of the Royal Pharmaceutical Society. Jatinder obtained an MSc in Clinical Pharmacy Practice in 1996 from London and completed Diploma in Management Studies in 2000 with the Kingston University.  Jatinder is a current Health Foundation fellow and has recently completed the Health Foundation's Masters in Leadership and Quality Improvement programme (Generation Q).
 
Lisa Holle, Associate Clinical Professor, University of Connecticut, Connecticut, USA
Lisa Holle completed her Bachelor of Science in Pharmacy and post-baccalaureate Doctor of Pharmacy from the University of Wisconsin–Madison. She completed a specialized oncology residency at UT M.D. Anderson Cancer Center, is a board-certified oncology pharmacist, a fellow of Hematology and Oncology Pharmacy Association (HOPA), and the current Treasurer of the ISOPP Secretariat.Lisa is Associate Clinical Professor at the UConn School of Pharmacy and School of Medicine. Her practice site is at the UConn Health Carole and Ray Neag Comprehensive Cancer Center, where she works in a team-based ambulatory care clinic, conducts pharmacy practice and supportive care–related research, and teaches healthcare professionals.
Jennifer Jupp, Pharmacy Clinical Practice Leader, Alberta Health Services, Calgary, Canada
Jennifer Jupp graduated from the University of Alberta in 2000, obtaining her Board Certification in Oncology in 2007.  Jennifer began her clinical practice with the inpatient hematology and blood and marrow transplant (BMT) team at the Foothills Medical Centre in 2000, transitioning to her current position as Pharmacy Clinical Practice Leader in 2011.  Since then, she practices with the Pediatric BMT team at the Alberta Children's Hospital in Calgary, AB, Canada.  
Jennifer enjoys teaching and precepts a BMT practice-based research rotation for pharmacy learners.  In addition, she provides BMT lectures at the University of Alberta, Faculty of Pharmacy and Pharmaceutical Sciences.  Jennifer was the Canadian Association of Pharmacy in Oncology (CAPhO) President from 2012-2013 and continues to work on various committees with CAPhO and other pediatric oncology and BMT professional associations.  She has a keen interest in research and currently Chairs the Research Committee for the International Society of Oncology Pharmacy Practitioners and sits on the Alberta Health Services Provincial Pharmacy Research Development Committee and the Research Committee for the Canadian Society of Hospital Pharmacists – Alberta Branch.  Jennifer is strongly committed to advancing the practice of clinical pharmacists within the multidisciplinary team and enjoys participating in practice-based research.   
 
Stefanie Krens, Hospital Pharmacist, Radboud University Medical Center, Nijmegen, the Netherlands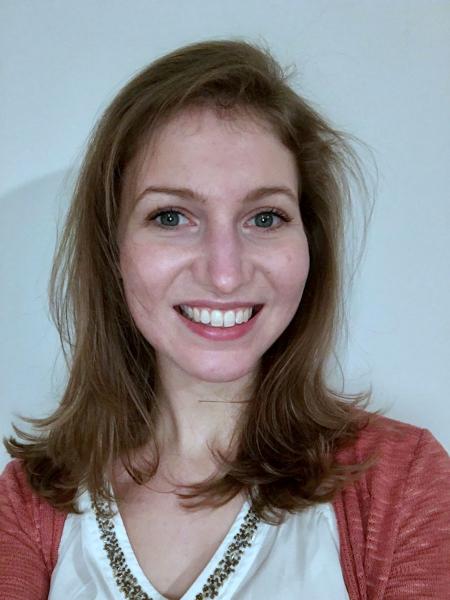 Stefanie is a PhD candidate and Hospital Pharmacist at the Radboud University Medical Center specializing in Oncology. Her research focuses on strategies for dose-optimization of oral anti-cancer agents. She joined the Cancer Drug Interactions team as a content developer after finishing her training as a Hospital Pharmacist in May 2018.
Jackie Lewis, Owner, Lewis Pharmacy, Exmouth, United Kingdom
Jackie Lewis, owner of award winning Lewis Pharmacy in Exmouth, Devon for 19 years. Jacie has a special interest in encouraging community pharmacists to help their patients who are on the cancer pathway.  
She trained at the Royal Free Hospital and followed this with a PhD targeting anti cancer drugs and then a spell in industry prior to obtaining my own pharmacy. Jackie has been instrumental in setting up the community subcommittee for BOPA and in working locally in Devon where she has a good relationship with the local Macmillan GP. Jackie has written two papers in this area for the Pharmaceutical Journal.
Brian Mackenna, Pharmacist, NHS England Medicines and Diagnostics Policy Unit & EBM Datalab, Oxford, United Kingdom
Brian is a pharmacist in the NHS England Medicines and Diagnostics Policy Unit and is working with EBM Datalab on the Open Prescribing project to facilitate improvements in patient care through the better use of medicines data. Brian was previously Clinical Fellow to the English Chief Pharmaceutical Officer, Dr. Keith Ridge, and  Deputy Head of Medicines Optimisation at Islington Clinical Commissioning Group. Brian previously worked in a variety of hospitals, in London and Australia. Brian has also completed his Masters in Public Health at King's College and has a specialist interest in pharmacomedy.
Michael Marshall, Project Director, Good Thinking Society, Liverpool, United Kingdom
Michael Marshall is the Project Director of the Good Thinking Society, a registered charity dedicated to the promotion of science and to challenging pseudoscience. His work has seen him organising international homeopathy protests, going undercover to expose psychics and quack medics, reporting from the UK's first ever Flat Earth conference, and successfully challenging and ending NHS expenditure on disproven treatments.
In 2018, he led an investigation into the widespread use of crowdfunding platforms to raise money for alternative treatments and would-be 'miracle cures' for cancer, administered in clinics around the world. His investigation, which identified hundreds of patient stories and millions of pounds spent, was published as the cover story in the September issue of the British Medical Journal, receiving international coverage and leading to a change in policy by one major crowdfunding platform. 
Michael occasionally lectures in journalism for the University of Sunderland, Sheffield Hallam University, and Bournemouth University. He has written for the Guardian, The Times, The New Scientist and New Statesman, and he regularly speaks with proponents of pseudoscience for the Be Reasonable podcast. In 2018, Michael was awarded the Ockham Award for Skeptical Activism.
Jasmine Martin, Editorial Assistant, University of Liverpool, Liverpool, United Kingdom
Jasmine is a pharmacology graduate from the University of Liverpool. After completing her Master's degree in Drug Safety, she joined the Cancer Drug Interactions team as an editorial assistant. She is responsible for the final review of the interaction summaries and for the management of the interaction database and its content.
Winnie Wanjiku Mwangi, Oncology and Clinical Pharmacist, Meru Teaching and Referral Hospital, Meru, Kenya

Winnie Wanjiku Mwangi is an Oncology and Clinical Pharmacist currently working at the Meru Teaching and Referral Hospital, a government health facility in Meru county, Kenya. She has over 5 years experience working as an Oncology Pharmacist.
Winnie has a Bachelors degree in Pharmacy and Master of Pharmacy in Clinical Pharmacy degree from the University Of Nairobi, Kenya. She has also specialized in Oncology and Paediatric Pharmacy.
She is also very passionate about teaching and works part time as an adjunct lecturer at the College of Health Sciences at Kenya Methodist University in Meru.
Glenn Myers, Clinical Pharmacist, The Moncton Hospital, Moncton, New Brunswick, Canada
Glenn Myers is a clinical pharmacist in outpatient oncology and emergency medicine at The Moncton Hospital in Moncton, New Brunswick, Canada. Glenn completed a BSc (Pharmacy) at Dalhousie University in 2011 and subsequently went on to complete a hospital residency (ACPR) at the Saint John Regional Hospital in Saint John, New Brunswick. Glenn has been practicing in oncology for 7 years and focuses on assessment and management of chemotherapy toxicity and immune related adverse events (irAE) from checkpoint immunotherapy in medical oncology patients. He is also part of the Board of Directors for the Canadian Association of Pharmacists in Oncology (CAPhO) as the chair of the advanced education portfolio, member of the CAPhO Oncology Fundamentals Day (OFD) committee, pharmacist member of the Provincial Oncology Formulary Advisory Committee (POFAC) for New Brunswick, member of the pan-Canadian Oncology Biosimilar Education Working Group, and a member of the Horizon Health Network pharmacy education committee. Additional professional interests include mentoring various levels of pharmacy learners, educating healthcare professionals and conducting pharmacist practice based research.
Terry Ng, Senior Teaching Fellow, UCL School of Pharmacy, Department of Practice and Policy, London, United Kingdom
Terry is a community pharmacist by background and continues to maintain her practice on a regular basis.  She started her career in academia as a Boots Teaching Practitioner at the School of Pharmacy, University of Reading in 2010.  In 2014, she moved to a full-time post as a Senior Teaching Fellow at the School of Pharmacy, University College London (UCL) where she teaches undergraduates on a wide range of clinical pharmacy and pharmacy practice.  Terry is responsible for developing the pharmacy practice curriculum in oncology with the support of the cancer and haematology pharmacists at University College Hospital, London.  It is through this collaboration that Terry started to explore her interest in pharmacy practice related research.  In 2017, Terry was awarded the BOPA-PRUK Research Award- a personal grant for pharmacy professionals to start their careers in research.  The experience so far has given her valuable insights into the world of patient focussed research and the importance of building a strong supportive network.
Simon Noble, Marie Curie Professor, Cardiff University, Cardiff, Wales, United Kingdom
Simon Noble is a Marie Curie Professor in Supportive and Palliative Medicine at Cardiff University. He runs the South East Wales Cancer Associated Thrombosis (CAT) service, seeing 400 new patients per year. He research interests include patient experience of CAT, management of CAT in advance disease and the anticancer effects of heparins. He sits on the ASH CAT Guidelines group and is former Co-chair o the ISTH Cancer and Thrombosis Scientific Sub Group. He has published over 100 original peer reviewed papers, 20 book chapters and 5 books. His interests include trekking, cinema and hip-hop.
Richard Nuttall, Electronic Prescribing Pharmacist, Royal Marsden NHS Foundation Trust, Sutton, United Kingdom
Richard is an electronic prescribing pharmacist who has been working at the Royal Marsden NHS Foundation Trust since 2008. He has a background in paediatric and haemato-oncology from work at Great Ormond Street Hospital and has helped develop electronic chemotherapy prescribing at the Royal Marsden. His work on the national dose banding project won an HSJ Award in 2017.
 
Shaun O'Connor, Cancer Services Pharmacist, St Vincent's Health, Melbourne, Australia
Shaun O'Connor is a Cancer Services pharmacist at St Vincent's Health in Melbourne, Australia. He is the President Elect of ISOPP and the ISOPP Standards co-chair. He was on the Organising Committee for the ISOPP International Symposium in 2012 as well as the ISOPP Regional Symposia in 2011, 2013, 2015, 2017 and 2019, which were all held in Melbourne. He was the project officer for the VicTAG Chemotherapy Audit Toolkit and is a member of the SHPA Oncology and Haematology Leadership Committee.
Catherine Parbutt, Consultant Pharmacist for Cancer Services, The Leeds Teaching Hospitals NHS Trust, Leeds, United Kingdom
Catherine is a qualified Pharmacist with over 12 years of experience providing clinical pharmacy services in both oncology and haematology, with extensive experience working with clinical trials. Catherine is an independent Pharmacist prescriber, and runs a Pharmacist-led clinic for patients with Chronic Lymphocytic Leukaemia (CLL). Catherine holds lectures and workshops at many external haematology study days. She is currently a member of the British Oncology Pharmacy Association (BOPA) and the NHS Leadership Academy. In 2016 she completed the Mary Seacole programme, a six month programme designed by the NHS Leadership Academy to develop skills in leadership and management.
Nishali Patel, Clinical Lead, Digital Medicines and Pharmacy at NHS Digital & Cancer Services Pharmacist at UCLH, London, United Kingdom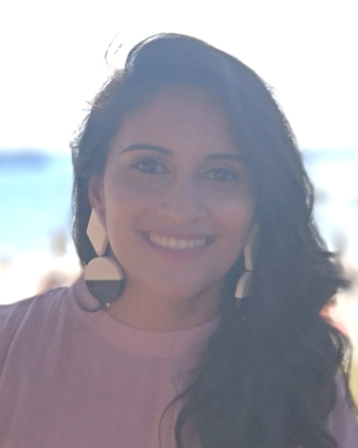 Nishali is a Cancer Services Pharmacist at UCLH with 5 years' experience in the speciality and the BOPA community pharmacy subcommittee co-chair. She is also a Clinical Lead in the Digital Medicines Programme at NHS Digital. She has recently completed a Darzi fellowship in 2018 (obtaining a post graduate certificate in healthcare leadership) where she looked at the administration of subcutaneous Herceptin by community pharmacists. Nishali is passionate about utilising community pharmacy's potential as core community healthcare hubs in primary care to deliver clinical services and advice to patients for prevention, living with and beyond cancer. She is also interested in digitally enabling patients and clinicians to optimise patient outcomes from their medicines, health and wellbeing.
Calum Polwart, Pharmacist, County Durham & Darlington NHS Foundation Trust, Durham, United Kingdom
Calum Polwart has been working in oncology pharmacy for almost 20 years. He has undertaken a number of roles within the North of England to provide world class oncology pharmacy services.  He is a non-medical prescriber working in a variety of solid tumours including Upper and Lower GI cancers. A self-confessed 'geek'  he spends more time working with data in a week than "normal" people should in a lifetime! Despite that he still hasn't been awarded a nobel prize. Polwart first implemented Dose Banding in his trust not long after the turn of the millennium, undertook work subsequent to this on making logarithmic dose banding more palatable to pharmacists and was seconded to the NHS England National Dose Standardisation Project to find a single national solution for dose banding in England.  In addition to a growing clinical practice, he now works with NHS England on a national project to measure chemotherapy waste in a standardised way across the country.
Andrea Preston, Divisional Lead Pharmacist, University Hospitals Bristol NHS Foundation Trust, Bristol, United Kingdom
Andrea Preston is the Divisional Lead Pharmacist for Haematology and Oncology at University Hospitals Bristol NHS Foundation Trust. She is also a Cancer Commissioning Pharmacist, providing oncology and haematology pharmacy advice to the Specialised Commissioning Team of NHS England, in the South West. 
Andrea is a subcommittee member of the British Oncology Pharmacy Association Audit and Research Committee and has a special interest in dosing of systemic anticancer therapy in obesity.  This interest started during her MSc in Clinical Oncology, and her research has been presented at conferences including the British Oncology Pharmacy Association Conference, European Haematology Association Conferences and the International Conference for Malignant Lymphoma. 
Tim Root, Assistant Head, NHS Specialist Pharmacy Service, London, United Kingdom 
Tim Root registered as a Pharmacist in 1977 after training at Westminster Hospital. After 18 years as Chief Pharmacist at the Royal Marsden Hospital, during which he became a founder member and then Chair of the British Oncology Pharmacy Association, BOPA, he moved to the East & South East England Specialist Pharmacy Services in 2003, which is now part of the NHS Specialist Pharmacy Service commissioned by NHS England, where Tim is Assistant Head of Service. He also has a part-time role as Strategic Lead for the Medicines Optimisation & Pharmacy Procurement workstream of the NHS London Procurement Partnership. He is a member of several national working groups.
Shinya Suzuki, Chief & Clinical Pharmacist, National Cancer Hospital East (NCCHE), Kashiwa, Japan
Shinya Suzuki is a chief and clinical pharmacist at the National Cancer Hospital East (NCCHE) in Japan. After he finished his residency, he became a board-certified oncology pharmacist from the Japanese Society Hospital Pharmacist and the Japanese Society of Pharmaceutical Health Care and Sciences. Shinya is a chair of the international committee and one of the board members of the Japanese Society of Pharmaceutical Oncology (JASPO), which has over 3,000 members. His research interest is evidence of clinical pharmacy service, and he published "The impact of pharmacist certification on the quality of chemotherapy in Japan, Int J Clin Pharm 38 (5), 1326-1335, 2016" and "Evaluation of community pharmacist ability to ensure the safe use of oral anticancer agents: a nationwide survey in Japan, Jpn J Clin Oncol 47 (5), 413-421, 2017".
John Wagstaff, Professor of Medical Oncology, The College of Medicine, Swansea University, Swansea, Wales, United Kingdom                                    
Professor Wagstaff trained in Medical Oncologist at the Christie Hospital in Manchester.  In 1986 he was appointed Senior Lecturer at the Free University Hospital in Amsterdam.  In 1994 he was appointed the Karl Landsteiner Professor of Medical Oncology at the Free University.  In 1998 he became Professor & Head of Haematology and Oncology at the University of Maastricht.
Dr Wagstaff is currently Professor of Medical Oncology within the College of Medicine at Swansea University. He is also Director of the South West Wales Cancer Institute.
He is a member of the European Society of Medical Oncology, American Society for Clinical Oncology, Association of Cancer Physicians UK and the European Organisation for Research and Treatment of Cancer.
Professor Wagstaff has (co)-authored 180 papers in International Peer reviewed journals. He has concentrated on developing clinical trials using immunotherapy and anti-angiogenesis agents to treat patients with melanoma and renal cell carcinoma.
Irene Weru, Deputy Chief Pharmacist, Kenyatta National Hospital, Nairobi, Kenya
Irene graduated from the University of Nairobi with a Bachelor of Pharmacy degree in 2001 and a Master of Clinical Pharmacy in 2009. She has worked at Kenyatta National Hospital since 2003 and is currently a Deputy Chief Pharmacist. Irene has over sixteen years' experience in oncology pharmacy. She is also an honorary lecturer at University of Nairobi, School of Pharmacy and provides research and clinical practice supervision to undergraduate and postgraduate students. Irene has been an active ISOPP member since 2010. 
Sian Williams, Senior Lecturer in Health Psychology and Pharmacy Practice, University of Brighton, Brighton, United Kingdom
Sian Williams is a Senior Lecturer in Health Psychology and Pharmacy Practice at the University of Brighton. She has over 20 years experience of teaching statistics to undergraduates and postgraduates in a range of health professions and with a range of experience (and levels of statistics-phobia!). 
Steve Williamson, National Lead Cancer Pharmacist, NHS England, Swansea, London, United Kingdom
Steve Williamson is NHS England's National Lead Cancer pharmacist.   In this role Steve is part of the Cancer Drug Fund Team who are responsible for implementation of all new cancer medicines in England.  Steve supports the Chemotherapy Clinical Reference Group (CRG) working alongside NHS England's Lead Cancer Clinician. Steve was formally a Consultant Cancer Pharmacist at Northumbria Healthcare and was Chair of the British Oncology Pharmacy Association from 2017 to March 2019 authoring many of their Guidelines and National standards.  Steve teaches on the Oncology MSc degree course at Newcastle University and has published and undertaken research on various topics on cancer medicines and chemotherapy service delivery.