Masterclasses are scheduled for October 14, 2019 and organized by ISOPP and the British Oncology Pharmacy Association (BOPA).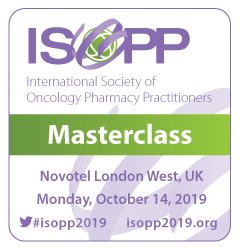 These full day practical workshops, specific to the needs of oncology pharmacy practitioners, will be facilitated by ISOPP leaders and oncology pharmacy experts.
Sign up for ISOPP's Community Newsletter to receive updates on the Masterclasses. If you are an ISOPP member, you are already signed up.