Best Practices: International Medication Safety Network (IMSN)
Wednesday, September 11, 2019 at 04:00 PDT (Click here to find your local time).
Presented by Carole Chambers (Alberta Health Services, Canada), Michael Cohen (ISMP, USA) and Peter Gilbar (Darling Downs Hospital and Health Service, Australia) 
In one hour, Carole, Michael and Peter will:
Provide an overview of medication safety in an oncology environment – ISOPP Medication Safety Self-Assessment developed with ISMP 2012;
Provide an overview of the International Medication Safety Network (IMSN);
Discuss Best Practices from IMSN recently also shared in our ISOPP newsletter; and
Dive Deeper into the Vincristine safety topic which keeps occurring.
Carole R Chambers B.Sc.(Pharm) MBA FCSHP FISOPP, FCaPHO is the Pharmacy Director of Cancer Services with the Alberta Health Services, with over 50 peer reviewed publications. She currently serves on the provincial advisory group for pCODR and the panCanadian pricing negotiating teams dealing with access issues to new oncology agents. She also joined the Board of the Institute for Safe Medication Practice (ISMP-Canada). Carole has remained active in ISOPP since completing her term as ISOPP President in 2010 as she sits on the JOPP Editorial Board, served as Research Committee Chair 2016-18, and is a member of the team generating the ISOPP virtual journal club. She holds an ISOPP Fellowship as well as the Helen McKinnon award recognizing her significant contribution to ISOPP and oncology pharmacy practice.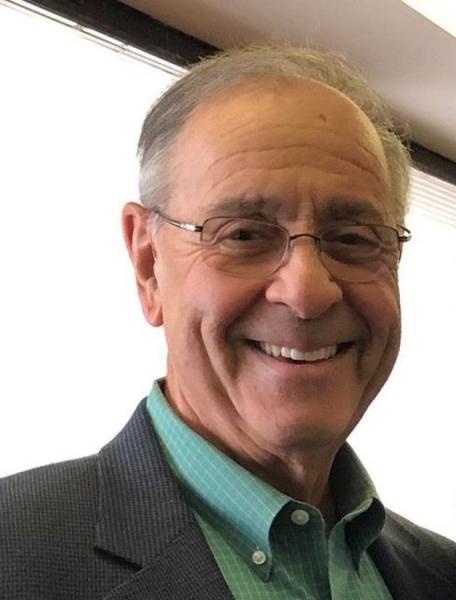 Michael R. Cohen, RPh, MS, ScD (hon.), DPS (hon.), FASHP is president of The Institute for Safe Medication Practices (ISMP), a non-profit healthcare organization that specializes in understanding the causes of medication errors, providing error-reduction strategies to the healthcare community, policy makers, and the public. Cohen serves as co-editor of the ISMP Medication Safety Alert! publications that reach over one million health professionals in the US as well as regulatory authorities and others in over 30 foreign countries. He is also co-editor of the ISMP consumer website, www.consumermedsafety.org. Cohen is the Chairperson of the International Medication Safety Network (www.intmedsafe.net). He has served terms on the US FDA Drug Safety and Risk Management Advisory Committee (DSaRM) and the Nonprescription Drugs Advisory Committee (NDAC) and is a current member of the USP Expert Committee on Labeling and Nomenclature, as well as a consultant to FDA. Among recognitions he has received, he is a recipient of the John M. Eisenberg Patient Safety and Quality Award from the National Quality Forum and the Joint Commission, the Harvey A. K. Whitney Award from the American Society of Health-System Pharmacists and he has also been recognized as a MacArthur Fellow by the John D. and Catherine T. MacArthur Foundation. 
Peter Gilbar is a Pharmacist Consultant at Toowoomba Hospital in Queensland, Australia. He is Team Leader for the Cancer Care Services Pharmacy and Senior Lecturer at the Rural Clinical School, School of Medicine, University of Queensland. He holds a Bachelor of Pharmacy from the University of Queensland, a Masters in Palliative Care from Flinders University, and Fellowships from the Society of Hospital Pharmacists of Australia (SHPA) and International Society of Oncology Pharmacy Practitioners (ISOPP).  He serves on the Editorial Board of the Journal of Oncology Pharmacy Practice and the ISOPP Research Committee and instigated the ISOPP Virtual Journal Club. Peter is a regular contributor to peer reviewed journals (over 70 publications) and presenter at oncology conferences. His areas of interest and research include medication safety, symptom management, reducing cancer drug expenditure and rural oncology practice. His research (14 publications) on the prevention of medication errors with intrathecal chemotherapy led to him being invited to be a member of an expert panel for the World Health Organisation (WHO World Alliance for Patient Safety). This panel developed Recommendations for Vincristine Administration – Prevention of Medication Errors.
To register, log in as a member, and visit the "Watch a Webinar" page under "Virtual Education" in the Education and Resources Tab. Print copies of the invitation flyer and share the opportunity by posting them within your workplace. 
Not a member? Join now so that you can take advantage of all the benefits an ISOPP membership offers.
As a member, if you miss a live webinar, you can watch it at your leisure after the broadcast on the ISOPP website. Simply log in to the website  and visit Education and resources / Online Education / Watch a Webinar.