By Emma Foreman, ISOPP Biosimilars Task Force Chair
As taskforce chair, I would like to thank everybody who took the time to complete our survey – your input is greatly appreciated. The survey was circulated initially to ISOPP members but then widened to include non-ISOPP members, recruited via national oncology pharmacy associations or by word of mouth.  Here are the main results:
Survey responses: 86 (75 ISOPP members + 11 non-ISOPP members)
This gives us a 21% response rate from the ISOPP membership (363 members)
Respondents represented 27 different countries across 6 continents with the greatest number of responses coming from United Kingdom (13%), United States (12%), Australia (11%), Canada (8%) and Brazil (7%). 72% of participants have been practicing in the oncology pharmacy field more than 10 years.
Of our respondents, 74% use biosimilars and of those who don't, 45% are considering their use. Reasons for not considering biosimilars included lack of availability, clinician resistance and purchasing contracts or procurement arrangements.  
Only 39% of respondents had National policies for biosimilar use; 26% had regional policies but 63% indicated that decisions were made at institutional level, commonly by a multidisciplinary team or drugs and therapeutics committee.
The majority of respondents rated their understanding of the various elements of biosimilar use (regulatory approval, prescribing, preparation and administration and ability to train others) as 'average' or 'above average' but indicated three key areas where they felt they required more training:
Comparative efficacy to innovator's product (74%)
Practical guidance managing the switchover biosimilars (74%)
Medication safety (including immunogenicity) (73%)
*Click the image to see the chart clearly
The most popular training methods were:
Workshop/training session (53%)
Biosimilars-themed session at symposium (53%)
Webinars (52%)
The most requested resources were: 
Prescribing guidelines (59%)
Patient education materials (55%)
Slide set to share (51%)
Next steps:
Based on these results, the Biosimilars Taskforce will be working on a 'Biosimilars Showcase' and interactive workshop for the upcoming ISOPP 2019 Symposium as well as creating a guideline/position statement and on-line resources to support pharmacists with local implementation. We will also shortly be sending round a second questionnaire to understand the level of implementation of biosimilars around the world, and gain an understanding of the main considerations and challenges faced by pharmacists working in this field. I would like to encourage you all to participate, even if you are not currently using biosimilars – and say a big thank you in advance!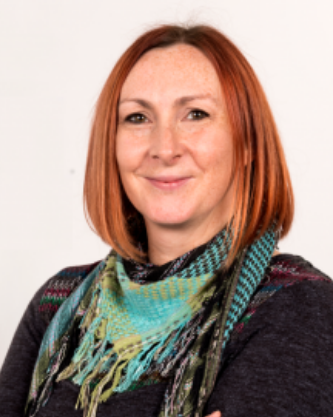 Emma Foreman
Biosimilars Task Force Chair