Speaker information will be added as speakers are confirmed. Please check this page regularly for updated information. 
Click on the letter below to navigate by speaker's last name.    
A B C D E F G H I J K L M N O P Q R S T U V W X Y Z
Marliese Alexander, Clinical Pharmacist, Peter MacCallum Cancer Centre, Melbourne, Australia
Tiene Bauters, Clinical Pharmacist, Ghent University, Ghent, Belgium
Tiene Bauters has been a clinical pharmacist at Ghent University Hospital, Belgium since 2003. She earned her Doctor of Pharmacy degree from Ghent University. For more than 10 years she has been involved in Pediatric Hematology, Oncology and Stem Cell Transplantation.
In her current role, she provides clinical pharmacy services with a focus on supportive care. She is the author of numerous peer-reviewed publications on topics related to pediatric oncology and stem cell transplantation and has presented at many international conferences. She has been an ISOPP member since 2008 and is serving as a general member on the Secretariat since 2014. In addition to ISOPP, Tiene is also a member of the International Society of Pediatric Oncology and the American Society of Bone Marrow Transplantation. She is also the European pharmacist's representative for the FACT-JACIE standards for cellular therapy.
Bruce Burnett, Senior Lecturer in Pharmacy Practice, University of Central Lancashire, Preston, UK
Bruce Burnett has recently become Senior Lecturer in Pharmacy Practice at the University of Central Lancashire, where he is the Course Leader for the MSc in Advanced Pharmacy Practice. He hopes to progress his PhD in this new role. Prior to this, he was a teacher practitioner in clinical pharmacy at the University of Wolverhampton, which included a 'practice day' once a week at the Manor Hospital in Walsall. He began as a community pharmacist in 1989, and moved to hospital practice  at the Royal Victoria Infirmary in Newcastle in 1992. His interest in oncology led to him completing an MMedSci in Clinical Oncology at Birmingham in 1998, and he has worked in a number of hospitals as Senior Oncology Pharmacist since then—Preston, Shrewsbury and most recently Glan Clwyd. His last hospital pharmacy post was as a consultant pharmacist. He is a member of British Oncology Pharmacy Association (BOPA) , International Society of Oncology Pharmacy Practitioners (ISOPP), European Society of Oncology Pharmacy (ESOP) , and most recently the BOPA Audit and Research Committee.
Alexandre Chan, Associate Professor and Deputy Head, National University of Singapore, Singapore
Alex Chan is a Deputy Head (Clinical) and a tenured Associate Professor at the Department of Pharmacy, Faculty of Science, National University of Singa­pore (NUS) and Duke-NUS Medical School, Singapore. He is also co-appointed as a Specialist Pharmacist at National Cancer Centre Singapore, and he serves as the program director for the national PGY-2 Hematology/Oncology residency program. A board certified specialist in Pharma­cotherapy and Oncology Pharmacy, Alex has authored several textbook chapters for Pharmacotherapy: A Pathophysiologic Approach and Ambulatory Care Self-Assessment Program (ACSAP). As a clinician scientist, Alex has published over 150 full-length peer-re­viewed manuscripts in a wide array of cancer supportive care and survivorship topics. He provides research supervision to PharmD students, PhD students and fellows, and his research program has attracted over USD $3 million of competitive funding support from numerous agencies and pharmaceutical companies. Alex is an elected Fellow of American College of Clinical Pharmacy (ACCP), and he is currently serving as the President-Elect for International Society of Oncology Pharmacy Practitioners (ISOPP). He was also a recipient of the Steven M. Grunberg Memorial Award from Multinational Association of Supportive Care in Cancer (MASCC) in 2015. 
Lita Chew, Associate Professor, National University of Singapore and Chief Pharmacist, Ministry of Health Singapore, Singapore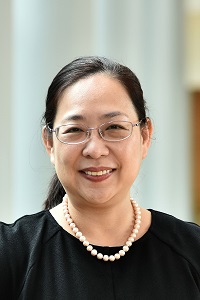 Lita Chew is the head of the Pharmacy Department at the National Cancer Centre Singapore. She holds concurrent positions as Associate Professor at the Department of Pharmacy, National University of Singapore and the Chief Pharmacist at the Ministry of Health Singapore.
She received her Pharmacy degree from the National University of Singapore and Masters in Medical Science from the University of Birmingham, United Kingdom. She completed her fellowship training in Pharmacy Practice at the University Illinois Chicago, USA.
Lita has practiced in the area of oncology for more than 20 years and sits on numerous boards and committees. Her practice and research interests include medication management, medication adherence, pharmacy practice and workforce development.
Melanie Danilak, Clinical Practice Leader and Residency Coordinator, Alberta Health Services, Edmonton, Canada
Melanie Danilak graduated from the University of Alberta in 2004 with a Bachelor of Science in Pharmacy and completed an accredited pharmacy residency with a focus in oncology at the Cross Cancer Institute in 2009.  She obtained additional prescribing authorization from the Alberta College of Pharmacists in 2012.  In 2016, she completed a Master of Education in Health Sciences Education at the University of Alberta.
Melanie is a Clinical Practice Leader and Residency Coordinator with Alberta Health Services and maintains a clinical practice in an ambulatory breast cancer clinic at the Cross Cancer Institute in Edmonton.  Melanie is a clinical adjunct professor with the Faculty of Pharmacy & Pharmaceutical Sciences at the University of Alberta and is currently a member of the ISOPP Secretariat.
Harbans Dhillon, ISOPP President, Kuala Lumpur, Malaysia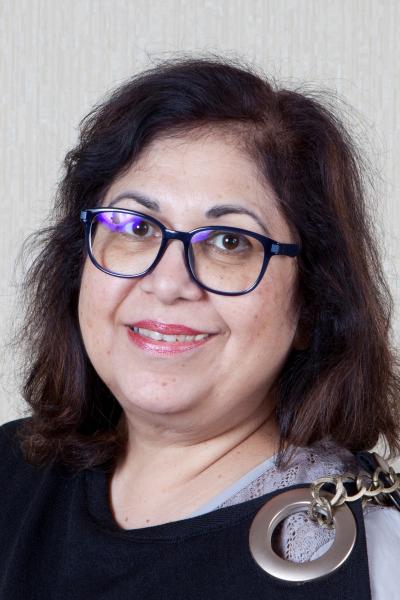 Harbans Dhillon graduated from the Victorian College of Pharmacy, Melbourne in 1978. She started working as a pharmacist at the University Malaya Medical Centre in April 1979. Since 1989, she has been the head of Manufacturing Unit of the Pharmacy Department, specialising in aseptic and cytotoxic reconstitution. She was appointed as Chief Pharmacist on April 1, 2015 till September 4, 2015, after which she was promoted to the post of Deputy Director (Professional) of University Malaya Medical Centre on September 5, 2015 till February 1, 2017 before retiring from the government service.
Harbans was the President of PENSMA (Parenteral and Enteral Nutrition Society of Malaysia) from 1998 to 2010. She is also the past president of PENSA (Parenteral and Enteral Nutrition Society of Asia) from 2007to 2009. Currently she is a member and an advisor to both PENSA and PENSMA.
Harbans is the current President of ISOPP (International Society of Oncology Pharmacy Practitioners) and was on the executive committee in 2007 for a term of 3 years. She was also the President of Asia4safehandling Organisation which promotes the safe handling of cytotoxic drugs in Asia from 2009 to 2010 and is still a board member.
She received the 2006 APOPC Award for Outstanding Oncology Pharmacy Practice awarded by the organising committee of the 1st Asia Pacific Oncology Pharmacy Congress (APOPC) in Bangkok.
Nick Duncan, Consultant Haematology Pharmacist, University Hospitals Birmingham NHS Foundation Trust, Birmingham, UK
Nick Duncan is a Consultant Haematology Pharmacist at the Queen Elizabeth Hospital in Birmingham, United Kingdom. He graduated from Nottingham University in 1993 and subsequently obtained a Masters in Medical Science (Clinical Oncology) from the University of Birmingham. In 2015, he became a Fellow of the Faculty of the Royal Pharmaceutical Society. He is an active member of the British Oncology Pharmacy Association (BOPA) and is a regular presenter at their annual symposium. His research interests include adherence to anticancer medicines and the management of infections in the setting of haematopoietic stem cell transplantation.
Robert Duncombe, Chief Pharmacist, Director of Pharmacy, The Christie NHS Foundation Trust, Manchester, UK
Robert Duncombe is a registered pharmacist with over 25 years' experience of delivering patient focused pharmaceutical care, the past 12 as a chief pharmacist. Robert is an innovative leader who inspires the multi-disciplinary teams he leads. In recent years the 
initiatives that he has directed have led to practice changes on a national level with the introduction of national dose banding for chemotherapy.  This includes new ways of working with the pharmaceutical industry resulting in significant investment in projects focused on optimising the use of medicines and driving forward the hospital pharmacy transformation plans in Manchester.
These achievements have been recognised through a nomination being made to make Robert as a Fellow of The Royal Pharmaceutical Society of Great Britain in November 2017.
Emma Foreman, Consultant Pharmacist, Royal Marsden NHS Foundation Trust, London, UK
Emma Foreman has been a hospital pharmacist for over 20 years, working in a variety of different hospitals from small district generals to large teaching hospitals – including a tiny mission hospital in Ghana! She specialised in oncology in 2001 taking on both 
technical and clinical roles, qualifying as an independent prescriber in 2010 and completing a Master of Science in clinical oncology at Birmingham University in 2011.  In her previous role, Emma introduced homecare chemotherapy services, ran an oral chemotherapy clinic and gave prescribing support to a satellite oncology and haematology day unit.  She was also a visiting lecturer at the University of Brighton and helped to develop a case-based lecture series as well as contributing to a specialist clinical practice module.  Over the last 2 years Emma has been involved with the Brighton-Lusaka link charity offering peer support to Zambian pharmacists.
This year, Emma has taken on a new role as Consultant Pharmacist, working with a multidisciplinary team to innovate and implement chemotherapy service improvements as well as working with the pharmacy team to develop and promote the role of pharmacists as advanced practitioners.  She is currently a committee member of the British Oncology Pharmacy Association (BOPA).
Vincent Ha, Clinical Pharmacist, Cross Cancer Institute, Edmonton, Canada

Vincent Ha attained his Bachelor of Science in Pharmacy degree from the University of Alberta in 2014 and subsequently completed an oncology residency at the Tom Baker Cancer Centre in Calgary, Canada. He began his clinical practice with the inpatient team specializing in stem cell transplantation and the ambulatory Palliative Radiation Oncology Clinic at the Cross Cancer Institute in Edmonton, Canada. After 2 years of practice, Vincent transitioned to a full time ambulatory care practice and currently works as a clinical pharmacist in the Palliative Radiation Oncology Clinic and the Pain and Symptom palliative team at the Cross Cancer Institute.
Evelyn Handel, Director, Drugs & Biologics Programs,

National Comprehensive Cancer Network, Willow Grove, USA
Evelyn Handel joined the National Comprehensive Cancer Network (NCCN) in 2015 and is responsible for the oversight and management of the Drugs & Biologics Programs including the NCCN Drugs & Biologics Compendium and the Chemotherapy Order Templates. Additional responsibilities include collaborating with licensees to integrate and ensure accurate representation of NCCN Compendium and Template information in third party electronic information systems. Prior to joining NCCN, Evelyn was an oncology clinical pharmacist specialist at Roswell Park Cancer Institute working with the inpatient and outpatient solid tumor services. In this role, she provided chemotherapy-related patient counseling as well as side-effect management through a collaborative Drug Therapy Management (CDTM) program, helped create a pharmacist-led oral chemotherapy monitoring program, and precepted pharmacy students and residents. She also served as Adjunct Clinical Faculty for both the D'Youville College of Pharmacy and the University at Buffalo School of Pharmacy. She earned her Doctor of Pharmacy from Ohio Northern University and completed a PGY1 Pharmacy Practice Residency at Oregon Health & Science University Hospital followed by a PGY2 Oncology Pharmacy Residency at the H. Lee Moffitt Cancer Center.
Donald Harvey, Associate Professor, Winship Cancer Institute of Emory University, Atlanta, USA
Donald Harvey is Associate Professor of Hematology and Medical Oncology at the Winship Cancer Institute of Emory University, and serves as Director of the Winship Cancer Institute's Phase 1 Clinical Trials Unit and Section. He has established an active clinical pharmacology research program in cancer at Emory with the goal of using pharmacokinetic, pharmacodynamic, and other tools to improve individualization of therapy and clinical outcomes.  
Lisa Holle, Associate Clinical Professor, University of Connecticut, Storrs, USA
Lisa Holle completed her Bachelor of Science in Pharmacy and post-baccalaureate Doctor of Pharmacy from the University of Wisconsin–Madison. She completed a specialized oncology residency at UT M.D. Anderson Cancer Center, is a board-certified oncology pharmacist, a fellow of Hematology and Oncology Pharmacy Association (HOPA), and a current General Member of the ISOPP Secretariat. Lisa is Associate Clinical Professor at the UConn School of Pharmacy and School of Medicine. Her practice site is at theUConn Health Carole and Ray Neag Comprehensive Cancer Center, where she works in a team-based ambulatory care clinic, conducts pharmacy practice and supportive care–related research, and teaches healthcare professionals.
Dr. Hiroyoshi Kato, Professor, Faculty of Pharmaceutical Sciences, Toho University, Funabashi, Japan

Dr. Hiroyoshi Kato is a professor at Toho University and President of the Japanese Society of Pharmaceutical Oncology (JASPO). He was one of the frontiers of certified oncology pharmacy of Japanese Society of Hospital Pharmacists. After he worked as a Deputy Director of the Department of Pharmacy, National Cancer Center Hospital East, he moved to Toho University Hospital to work as a Director of Pharmacist. He is one of the core members who established JASPO in 2011. The society currently has about 3,000 members and can now accredit the Oncology Pharmacy certification. Professor Kato is also one of the board members of the PFPD, which is an educational organization for community pharmacists and hospital pharmacists.
Todd Knepper, Personalized Medicine Specialist, H. Lee Moffitt Cancer Centre, Tampa, USA
Dr. Todd Knepper, PharmD is a Personalized Medicine Specialist at the H. Lee Moffitt Cancer Center in Tampa, Florida. Prior to this he was the inaugural Personalized Cancer Medicine Fellow at the DeBartolo Family Personalized Medicine Institute at Moffitt Cancer Center. Before joining Moffitt, he graduated from the University of North Carolina – Eshelman School of Pharmacy, where he was a Joe Hollingsworth Scholar. At Moffitt, Dr. Knepper has been integral in the creation and development of the Clinical 
Genomics Action Committee and the Personalized Medicine Clinical Service where he maintains a role as a clinical attending, with a focus on hematologic malignancies. Further, he conducts clinical research related to his primary interests of personalized medicine in oncology and the development of new therapies for the treatment of patients with cancer, with a specialization in rare cancers. Dr. Knepper has also served as an advocate for cancer research, meeting with and testifying to legislators at both the state and federal levels. He gained regulatory experience as an ORISE fellow at the US FDA where he was embedded with the Genomics and Targeted Therapy group and interacted heavily with the Office of Hematology and Oncology Products.
Siew Woon Lim, Consultant Pharmacist, Department of Pharmacy, National University Hospital, Singapore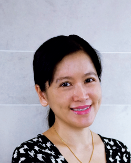 Siew Woon Lim is a hematology-oncology pharmacist. As the consultant pharmacist at the National University Hospital (NUH), National University Health System (NUHS), she heads the Division of Oncology Pharmacy at the National University Cancer Institute Singapore (NCIS). Siew Woon is also the Program Director of Post-Graduate Year 1 (PGY1) Pharmacy Residency and the head of the Clinical Pharmacy Division at NUH. She also holds an adjunct assistant professorship position in the Department of Pharmacy at the National University of Singapore (NUS).
Siew received her undergraduate pharmacy degree from NUS followed by her postgraduate Master of Science degree in clinical pharmacy from Queen's University in Belfast, UK. She then successfully met the requirements for certification with the Board of Pharmaceutical Specialties (USA) as an Oncology Pharmacy Specialist. She also completed a twelve-month oncology pharmacy training program at Johns Hopkins Hospital in Baltimore, USA. Subsequently, Siew obtained her certificate of specialist registration in oncology pharmacy in Singapore.
In 2016 Siew was awarded the National University Hospital Model Allied Health Professional (Excellence) Award and in 2012 she was awarded the Model Allied Health Award for Clinical Education. She won the best poster award at the 15th Asian Conference on Clinical Pharmacy in2015. In 2009, she received the Singapore Pharmacy Council Excellent Preceptor Award. She was the first recipient of the Pharmaceutical Society of Singapore-Shire Hospital Pharmacist of the Year award in 2005. She was also awarded the Singapore Ministry of Health Pharmacy Residency Training Scholarship in 2008 and the Health Manpower Development Programme fellowship award in 2002.
Siew Woon was appointed by the Minister of Health as a member of the Pharmacy Specialists Accreditation Board in January 2012 and is the current chairperson of the Pharmacy Specialist Accreditation Committee for Oncology. On the national level, Siew is also the chairperson for the Ministry of Health Pharmacy Residency Examination Committee, the Program Director for National Pharmacy Residency Program PGY1 and the co-chairperson for the Residency Policy and Oversight Committee.
Her clinical interests lie in blood and marrow transplantation and supportive care issues in the management of malignant haematology and haematopoietic stem cell transplant patients. Her other areas of interest include pharmacy education, pharmacy automation and medication safety in oncology.
Professor Zhiqiang Meng, Director, Fudan University Shanghai Cancer Center, Shanghai, China
Zhiqiang Meng, M.D., Ph.D., is Chair of the Department of Integrative Oncology and a Professor at Fudan University Shanghai Cancer Center. He received his medical education at the Shandong Medical University and his Ph.D. at Shanghai Medical College, Fudan University. Dr. Meng's study mainly focuses on combining conventional Chinese medicine therapy and minimal invasive therapy like RF, Hifu,TACE and/or on liver and pancreatic cancer. Dr. Meng has published more than 50 papers and was the principal investigator (PI) of funding from the National Institutes of Health (NIH)/National Cancer Institute (NCI) Research Project Grant and the National Natural Science Foundation of China (NSFC).  
Hisanaga Nomura, Pharmacist, National Cancer Center Hospital East, Kashiwa Chiba, Japan
Hisanga Nomura worked at Kyorin University Hospital until 2013, after graduating from college in 1998. Currently, he is a chief pharmacist of outpatient chemotherapy room at National Cancer Center Hospital East (NCCE). He became a board-certified oncology pharmacy specialist at the Japanese Society of Pharmaceutical Health Care and Science (JSPHCS), he is Vice Chairman of "Guidelines for safe handling of cancer chemotherapy drugs" in Japan and the Director of the Committee on Public Information for the Japanese Society of Pharmaceutical Oncology (JASPO).
Hisanaga's specialization is clinical pharmaceutical care for breast cancer and GI cancer patients.
Shaun O'Connor, Oncology Pharmacist, Eastern Health, Melbourne, Australia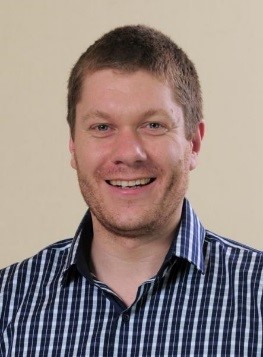 Shaun O'Connor is the outgoing Treasurer of ISOPP and has served on the Secretariat for 5 years. He is the Symposium Annual Program  SAP) Task Force Co-chair for ISOPP 2019 and has served on the ISOPP Australasian Symposium organising committee for 8 years. He is currently employed by the Victorian Therapeutics Advisory Group to create a Chemotherapy Audit Toolkit for retrospective auditing of chemotherapy prescribing. He has worked in the Oncology/Haematology space for 10 years as an Oncology Pharmacist at St Vincent's Health and Eastern Health in Melbourne. He also plays tennis and trains in Aikido and BJJ. 
Naiyarat Prasongsook, Medical Oncologist and Instructor, Phramongkutklao Hospital, Bangkok, Thailand
Naiyarat Prasongsook is a medical oncologist and instructor in Internal Medicine and Medical Oncology at Phramongkutklao Hospital, where he has worked since 2008. He is also a member of the American Society of Clinical Oncology (ASCO). In 2009, Dr.Prasongsook received the Conquer Cancer Foundation of ASCO International Development and Educational Award, and Extended Tour Award as a guest of mentor Prof. Gary H. Lyman at Duke Cancer Center in Durham, North Carolina.
Dr. Prasongsook received his medical degree from Phramongkutklao Hospital in Bangkok, Thailand. After completing a clinical medical oncology fellowship at Ramathibodi Hospital in Thailand, he completed a postdoctoral research fellowship in Medical Oncology at the Mayo Clinic, in Rochester, Minnesota and a Master's degree in Clinical Translational Science Program from Mayo Graduate School. His research interests are all areas of care related to endocrine malignancies, with a focus on anaplastic thyroid cancer and nutraceutical approach in cancer treatment.
Manit Saeteaw, Lecturer, Ubon Ratchathani University, Ubon Ratchathani, Thailand
Manit Saeteaw is currently a staff member in the Faculty of Pharmaceutical Sciences at Ubon Ratchathani University. His responsibilities include providing organized pharmaceutical care practice, both ambulatory and acute care, to hospitals that have a collaboration with Ubon Ratchathani University. He graduated with a Board Certification in Pharmacotherapy (BCP) from The College of Pharmacotherapy in Thailand. He has also received a Board Certification in Oncology Pharmacist (BCOP) from the Board of Pharmacy Specialty (BPS) in the USA.
Manit's main interest is cancer treatment, with a focus on the application of pharmacokinetics and dynamics to cancer treatment effectively. He is also interested in supportive care including pain management, neutropenia, and infection in oncology patients.
Mélanie Samson, Senior Manager – Capacity Building, Union for International Cancer Control (UICC), Geneva, Switzerland

Mélanie Samson holds a PhD in international law with a particular focus on global public health from the Graduate Institute of International Studies and Development in Geneva and the Paris I Sorbonne University as well as a Master of Public Health in Global Health Leadership from New York University. She was also a Global Research Fellow at New York University with a research project on global pharmaceutical standards. She has 8 year-experience working in the field of policy-making in public health, including at the French National Cancer Institute on a national regulatory framework on quality of care, and has published a number of studies focusing on access to medicines and the role of norms, standards and indicators in promoting global health and access to care in developing countries.
Rowena Schwartz, Associate Professor of Pharmacy Practice, James L. Winkle College Pharmacy University of Cincinnati, Cincinnati, USA
Rowena N. Schwartz is Associate Professor of Pharmacy Practice at the University of Cincinnati School of Pharmacy.  She is an oncology pharmacist. Dr. Schwartz received a Bachelor of Science at the College of Pharmacy, University of Illinois and a Doctor of Pharmacy at the University of Texas.  She completed a fellowship in oncology drug development at the University of Texas. 
Dr. Schwartz spent much of her oncology pharmacy career in clinical practice at the University of Pittsburgh School of Pharmacy and the University of Pittsburgh Cancer Institute.  She was Director of Oncology Pharmacy Services at the Johns Hopkins Hospital and maintained an active clinical practice at the Sidney Kimmel Cancer Center. Dr. Schwartz was Vice President of Clinical Content and Pharmacy Operations at McKesson Specialty Health and worked closely with The US Oncology Network. 
Dr. Schwartz has taught and lectured extensively including the pharmacy schools at University of Cincinnati, University of Pittsburgh, Duquesne University, University of Maryland, Charleston College of Pharmacy, University of Houston and Misr International  University in Cairo, Egypt. She is an active member of the American Society of Health System Pharmacist, Hematology and Oncology Pharmacy Association (HOPA), Oncology Nursin Society. She is also the Past President of ISOPP.
Kai Him So, Hong Kong Hospital Authority, Hong Kong
Kai Him So has been involved in the implementation and promotion of clinical pharmacy service at Prince of Wales Hospital in Hong Kong since 2010. He has played an active role in setting up different oncology clinical pharmacy programs including the Clinical Verification of Chemotherapy Regimens Service, Patient Counseling Program for patients newly started on chemotherapy in the Clinical Oncology Centre, the Multidisciplinary Care Model of Bortezomib Clinic for the medical oncology cases, as well as the provision of clinical pharmacy support in the in-patient Haematology-Oncology ward and the Paediatric Oncology & Bone Marrow Transplantation Unit.
Suphat Subongkot, Associate Professor and Clinical Oncology Specialist, Khon Kaen University, Khon Kaen, Thailand
Suphat Subongkot is currently a clinical oncology specialist and faculty member at Faculty of Pharmaceutical Sciences, Khon Kaen University (KKU), Thailand. His main responsibility besides didactic teaching is to provide oncology clinical pharmacy and clinical pharmacology services in the Srinagarind Hospital at Khon Kaen University.  He also serves as an oncology pharmacy residency/fellowship program director under the College of Pharmacotherapy (Thailand).   Dr.Subongkot received his Pharm.D, from the University of Iowa and completed PGY1, PGY2 and fellowship in Hematology Oncology and Clinical Research from Rush University Medical Center, Chicago; and was also awarded M.Sc. in Clinical Research at Rush Medical College. Dr.Subongkot is a founding member of the Asia for Safe handling Organization, and he established the first Asia Pacific Oncology Pharmacy Congress (APOPC), a biannual conference aiming to advance oncology pharmacy practice skills and education in South East Asian regions.  He joined ISOPP in 2004 and is currently a member of ASCO, ESMO, MASCC and APOPS (Thailand).
His research interests include several palliative care issues including CINV, Cachexia, Pain Management, Tumor cytokines, Herbal Drug Development and Outcome Research.
His ongoing research involves the antioxidative effect of Ginger Extract in CINV.
Lakkana Suwannoi, Mahidol University, Bangkok. Thailand
Lakkana Suwannoi is a faculty member in the division of clinical pharmacy at the Faculty of Pharmacy, Mahidol University in Thailand. Lakkana graduated with a Doctor of Pharmacy degree (PharmD) in 2014 from the University of Illinois in Chicago, USA. She also pursued pharmacy residency training in internal medicine and hematology-oncology from the Banner- University Medical Center at the University of Arizona, Tucson, USA. She has been a Board Certified Oncology Pharmacist (BCOP) and Board Certified Pharmacotherapy Specialist (BCPS) since 2016. Her areas of interest include supportive care, precision medicine and bone marrow transplantation in cancer patients.
Johan Vandenbroucke, Senior Pharmacist, Ghent University Hospital, Ghent, Belgium
Johan Vandenbroucke graduated as a pharmacist from Ghent University in 1979, completing his PharmD as a hospital pharmacist in 1981. Since then, he has worked at the Ghent University Hospital and became Senior Pharmacist for the Production Department in 2001. Johan joined ISOPP in 1998 and has participated in every symposium since then (except in Washington), both as a participant and a speaker. He took the position as Co-Chair of the Standards Review Task Force and became a Secretariat member, President Elect, President (2010-2012) and Treasurer (2013-2016).
Irene Weru graduated with a Bachelor of Pharmacy (2001) and a Master of Pharmacy (2009) from the University of Nairobi. She has worked at Kenyatta National Hospital since 2003 and is currently a Deputy Chief Pharmacist. She is also an honorary lecturer at the School of Pharmacy at the University of Nairobi.
Irene has fifteen years of experience in oncology pharmacy. Her main focus areas are adult oncology and formulary management. She has experience working in multidisciplinary teams not only in oncology, but also as secretary to the Medicines and Therapeutics Committee at her Hospital. She has been an ISOPP member since 2010.
Bo Yu, ISOPP 2018 Symposium Chair, Fudan University Shanghai Cancer Center, Shanghai, China
Bo Yu gradutated with a Masters of Science in Pharmacology from the Shanghai Institute of Materia Medica at the China Academy of Science in 2005. He then went on to do his clinical trial and research at South Texas Accelerated Research Therapeutics (START) in San Antonio, Texas, USA. He was also a visiting scholar at the Ohio State University Comprehensive Cancer Center, James Cancer Hospital and Solove Research Institute in Columbus, Ohio, USA.
Bo Yu is currently a Deputy Chief Pharmacist at Fudan University Shanghai Cancer Center as well as at the Shanghai Proton and Heavy Ion Center.
Currently, Bo is the Chair for the XVII International Symposium on Oncology Pharmacy Practice (ISOPP 2018).